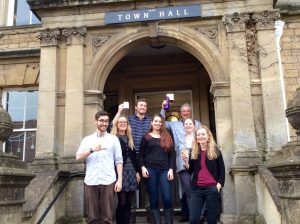 On 13th December 2017 Frome Town Council unanimously agreed to become a single-use plastic-free council. Since then, the Council has successfully phased out the use of non-recyclable single-use plastic products at the Town Hall.
Frome Town Council are also encouraging facility users and local organisations to do the same by promoting alternatives and organising bulk buys.  Several cafes in the town including Moo and Two, Garden Cafe and the River House have phased out single-use items such as plastic straws and replacing with either biodegradable or paper alternatives.
See the current list of Frome businesses who have been named Plastic Free Champions and a list of businesses and community spaces where you can refill your reusable water bottle. You could also download the free Refill app.
Our plans were featured on Points West and can be viewed on our Facebook page.
Find out more about how Somerset Waste Partnership help Frome's war on plastic.
Plastic free shopping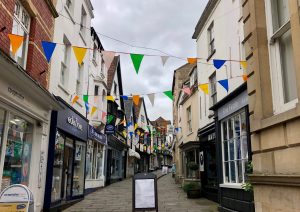 Avoiding plastic while shopping isn't always easy, but we're fortunate in Frome to have a great range of independent shops offering plastic-free produce.
By shopping plastic-free locally, you'll not only be reducing your plastic footprint, but also supporting our local economy.
Follow the links to find inspiration and information on where to shop plastic-free in Frome.
Food and Drink Health and Beauty Hobbies and Interests Household and Homeware Pets
Plastic free living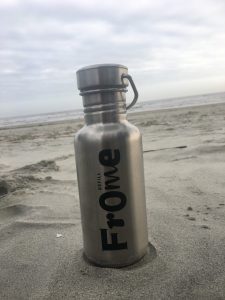 Follow the links below to discover helpful information and advice on how to reduce single-use plastic in your life.
Plastic free at home Plastic free on the move Recycling plastic
Plastic free businesses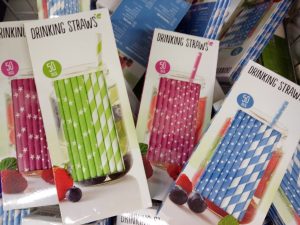 Could your business become a plastic free champion? Find out more about helping Frome become an approved Plastic Free Community.
Plastic free events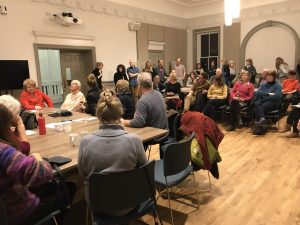 Since pledging to help Frome become a plastic free town, Frome Town Council has hosted several events including film screenings and community workshops.
Notes from the initial 2018 workshop can be downloaded:
To keep up to date, you can also join our Facebook page and sign up to our mailing list.
For more ideas and information about the Plastic Free Communities initiative, visit:  www.sas.org.uk/plasticfreecoastlines
For more information on what happens to your recycling in Somerset, please see this Q&A from the Somerset Waster Partnership (PDF 42KB).
Last updated April 2020.