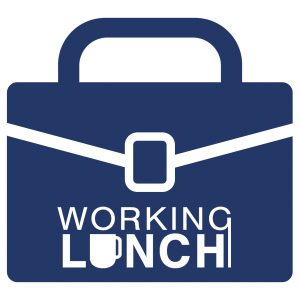 Frome Working Lunch is open to anyone interested in developing their work skills and making new connections.
Starting with a delicious lunch, guests will have the opportunity to network together, followed by a lively presentation and Q&As.
Tickets are £10 each and include the cost of lunch.  Topics for each lunch will be announced nearer the event.
Forthcoming working lunch dates:
19 December 2019: Bring creativity into your business
Kicking off our Working Lunches, we'll be discussing how to make space for creativity in your work.
Patrick Dunn, former Creative Consultant, will be reflecting on his previous 25 years of helping businesses become more creative, as well as his 10 years of actually being an artist.  He will be sharing practical insights, and contrasting what academics say about creativity in business with what he has learned in the real world.
As both a celebration of our first Working Lunch and nearly Christmas, this lunch will have a festive and social feel, and our bar will be open.
Places are limited, please book here