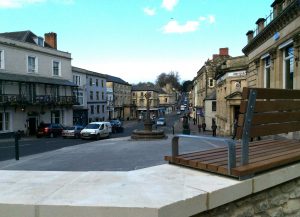 Every year, Frome Town Council undertakes the Town Benchmarking Project.
Town Benchmarking is an exciting project that collects all kinds of useful information around the town centre and puts it into a report that is then compared with other towns across the county. The report is then used to understand, measure, evaluate and ultimately improve the town.
The project is broken down into a variety of different surveys that measure the KPIs (or Key Performance Indicators) of the town. These KPIs measure everything from the kinds of shops that can be found on the high street, where visitors to the town come from, and what users of the town centre really think about Frome.
An extremely important outcome of the Town Benchmarking survey is to determine what makes a town an attractive place to live and shop. As Frome has an above average number of independent shops and businesses, the survey acts as a useful method to determine how Frome is developing and how the town centre can be supported in the years to come.
Please see below to read the latest report
Frome Town Benchmarking Report 2018 (PDF, 592KB)
Past Reports
Town Benchmarking report 2017 (PDF, 554KB) 
Town Benchmarking report 2016 (PDF, 535KB
Town Benchmarking report 2015 (PDF, 485KB)
For more information, please contact Peter Wheelhouse via pwheelhouse@frometowncouncil.gov.uk
Last checked April 2020.