An apprenticeship is a great opportunity for people to obtain a qualification and gain direct experience in the workplace. It can also offer businesses the chance to upskill its workforce with well-trained staff members. There are hundreds of different types of apprenticeships available that offer options for every career path.
What are apprenticeships?
Apprenticeships are paid, work-based learning programmes where employers provide the on the job training leading to a nationally recognised qualification. Off the job training usually takes place at a college or a training centre one day per week and provides the apprentice with up to date skills and knowledge.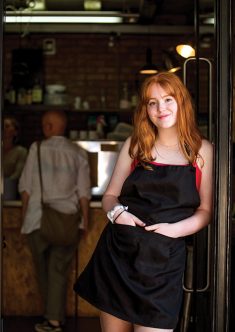 Employers pay the apprentice's standard wages, but the overall training programme is managed by an industry skilled training provider.
Watch this video to see how apprentices have benefited local business A J Reynolds.
Apprenticeships & traineeships webinar
New funding and incentives from Government has made bringing an apprentice or trainee into your workplace a key topic for businesses. Frome Town Council teamed up with Skill Up Somerset and Somerset Skills & Learning to bring a webinar to local businesses highlighting the benefits apprenticeships and traineeships can bring to businesses, especially small businesses, and outlined some of the type of placements they have arranged in the town.
Finding an apprenticeship
For individuals looking for an apprenticeship, you can search and apply for opportunities on the national apprenticeship site.
If you're a business and have an apprenticeship opportunity that you would like us to promote please email us.
Useful links for starting an apprenticeship
Businesses can search for appropriate course providers and apprenticeship job titles at GOV.UK's Find apprenticeship training for your apprentice.
Employers can also find a range of guidance and support tools on the GOV.UK Apprenticeship pages.
For a level 3 apprenticeship, individuals and employers can find out more from local provider Somerset Skills and Learning. Their team would also be delighted to offer a free no obligation meeting and help answer any further questions and explain in more detail what taking on or starting as an apprentice involves.
For degree apprenticeships Level 6 and above: