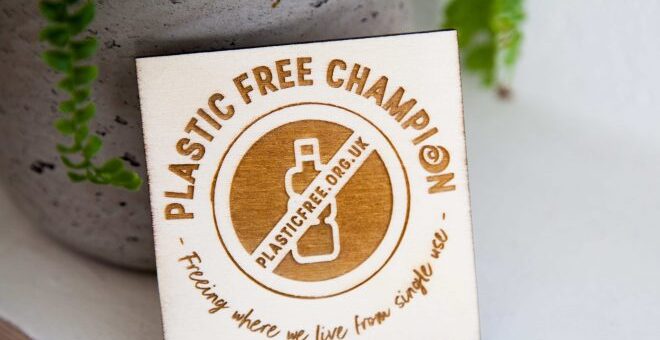 Removing the option to purchase and/or use single-use plastics is the easiest way for people to avoid them. Making suitable, sustainable alternatives readily available to customers will bring about a change in behaviour and reduce the amount of throwaway plastic in our society.
In order for Frome to become an approved Plastic Free Community, we needed at least 12 businesses to remove or replace a minimum of three items of single-use plastic but we'd always like to hear from more businesses keen to make the change.
Could you be a plastic free champion?
If you own or work for a local business and would like to reduce single-use plastics in the work place, please get in touch.
To make the change easier, we can try and help you source sustainable alternatives. You can also download the Plastic Free Communities Business Toolkit:
Frome's Plastic Free Champions
Congratulations to the local businesses who have so far been awarded Plastic Free Champions status:
Below we've put together a list of useful links for non-plastic catering equipment and packaging that could help you on your journey to become a Plastic Free Champion: