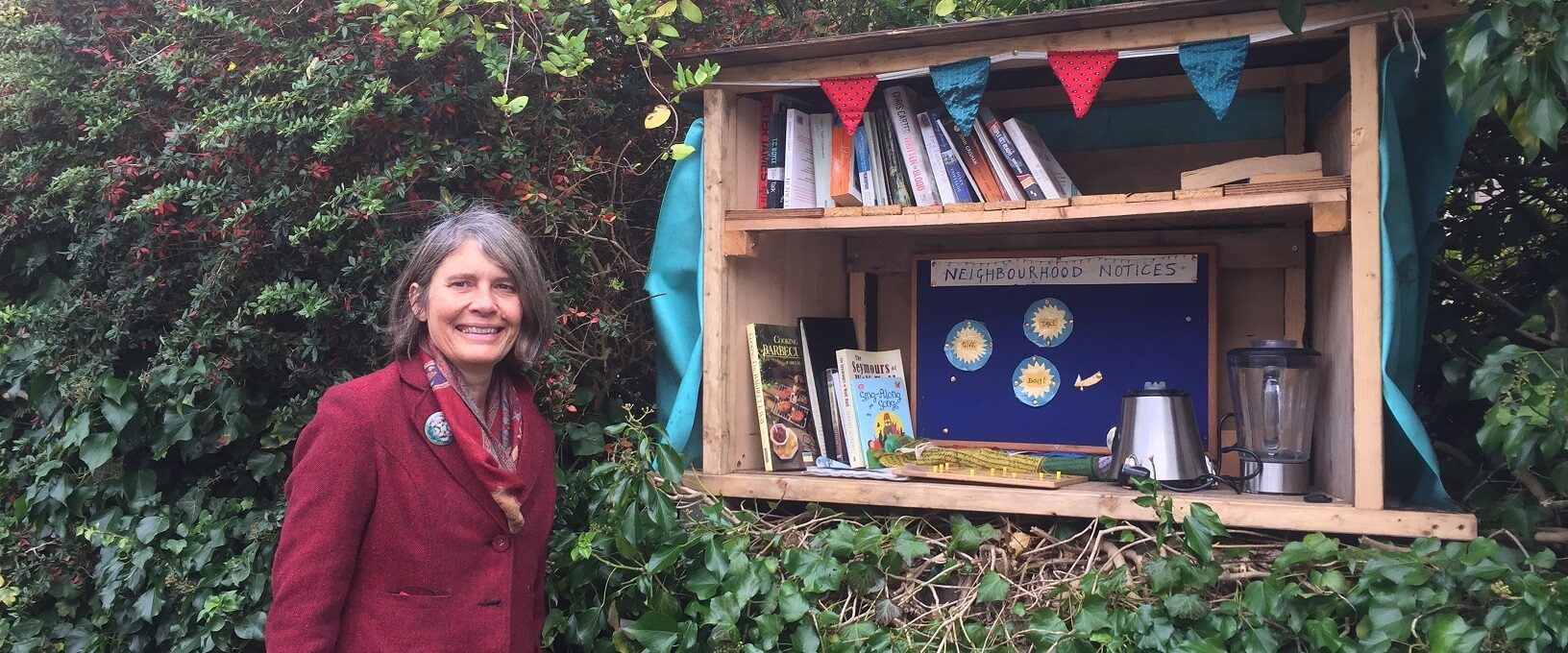 The Neighbourhood Network is a network of people who help to organise street-level groups where we live. Being linked in with each other allows us to share ideas, news, expertise and support. It also means we can promote fun events and celebrations.
Street level groups vary hugely in size and format and are independent, unique, self-run and do what is best for them. The Network does not oversee or run any street group but offers a means for them to connect with their wider neighbourhood and with local projects.
The Network is evolving and responsive and currently offers a chance for Neighbourhood Networkers to catch up with each other (virtually when necessary), fortnightly email updates and a monthly newsletter, as well a contact list of members who want to share their emails with each other.
If you would like to connect your neighbourhood please sign up here.
Starting a Group
If you haven't got a Neighbourhood Group set up, but you'd like to, here are some tips to get started.
Link in with one or two other neighbours first of all to talk it through if you can. Lots of groups have found it's nice to have other people to bounce ideas off.
Decide how you'd like to stay in touch e.g. WhatsApp, then put a note through the doors of the people in your street or the area you've decided your group will include.
Collate phone numbers/emails and set up whatever works for you – each street is different. Some prefer a Facebook group or WhatsApp, or email group. Bear in mind some neighbours won't be online and may need a doorstep chat to stay included.
It works really well to link in together for something fun to start with. Perhaps you'd like to get involved in a community weeding day or organise a street art exhibition in your windows.
If you'd like some help to get started, contact Hannah Stopford our Community Development Projects Officer.
Where to find support for you and your neighbours
Neighbourhood Projects
Frome Hoedown
Hoeing and weeding our streets in Frome so Mendip DC does not use Roundup and gives us a chance look after the place and meet the neighbours.
They have a Facebook group you can join and ask for help in your area and or join others. We hope to get over 200 people onto the streets. Let's tidy this town!
Window Wanderland
A fun community event where local residents light up their own displays in their windows and gardens, creating a magical walking trail. Keep up to date at Frome's Window Wanderland Facebook page.