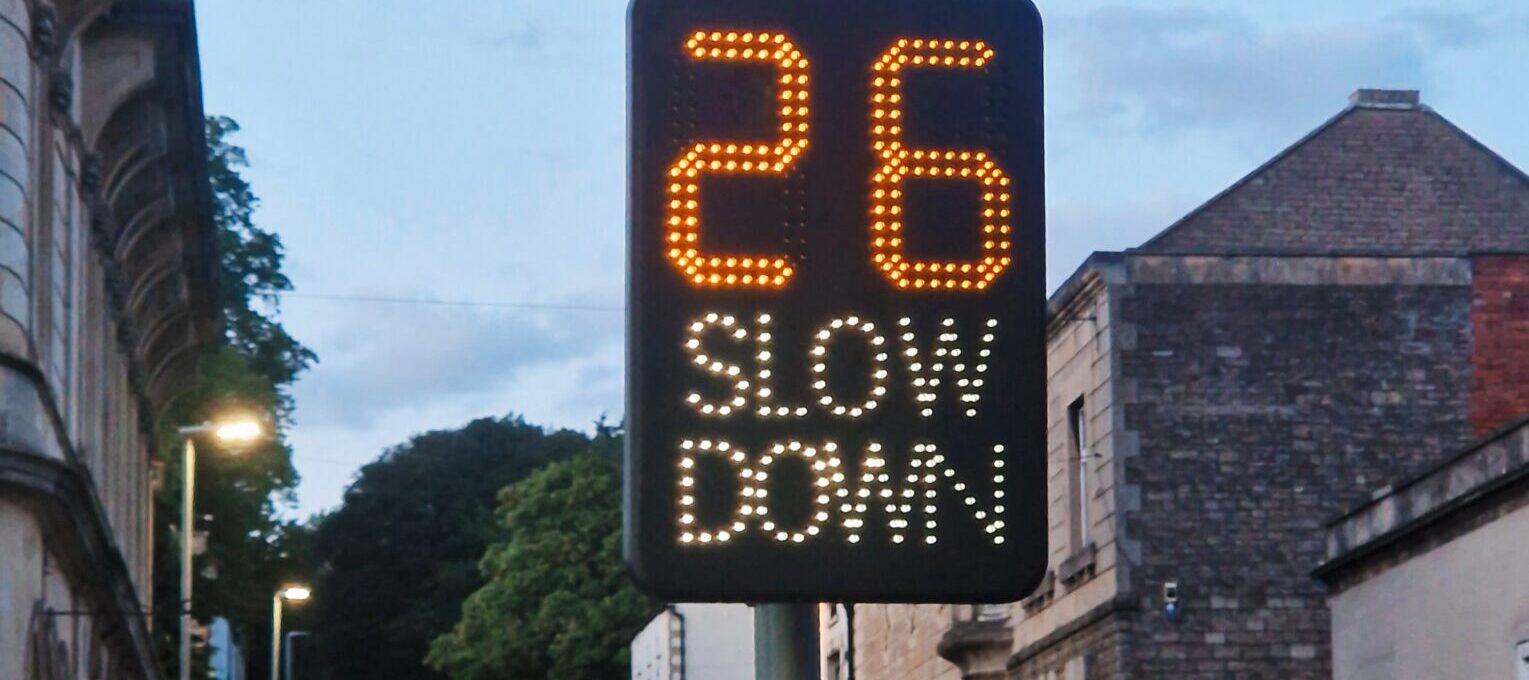 Frome Town Council operate a Speed Indicator Device (SID) that monitors car speed and displays this to drivers. It has been shown that displaying vehicle speeds can positively impact on reducing excessive road speeds and improving road safety. The data from the devices is shared with Somerset Road Watch which is accessible to the police for their work when reviewing locations for Speed Enforcement locations.
The SID is currently installed in one of a number of locations across Frome based on known road traffic issues in those areas.
Residents can propose new locations for installing the SID. For a proposal to be considered the application will need to explain why there is a need for the new location, such as a recent road traffic incident or evidence of excessive speeds and include any information about wider community support for the proposal.
When the form is submitted it will be considered by Frome Town Council and if there is a strong case it will then be reviewed by the local Ward Councillor. If they support the application it will be forwarded to Somerset Council (SC) as the Highway Authority for a final assessment of suitability as a location with regards to highway safety.
If approved, FTC will receive formal permission from SC to use the site and the SID can be installed. The proposer of the site will be informed about the outcome of the application.
Speed Indicator Device (SID) request