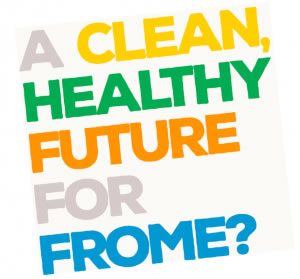 Frome Town Council believes that urgent action is required if we are to reduce the massive risks associated with climate change for nature, people and the planet.
Help to make this shift happen with the clean healthy future pledge:
On 5th December 2018 Frome Town Council declared a climate emergency and committed to going zero carbon by 2030. Find out more and see how your area can get involved:
The climate Crisis – heading for extinction and what to do about it, March 2019
David Attenborough says  "If we don't take action, the collapse of our civilizations and the extinction of much of the natural world is on the horizon. This is our greatest threat in thousands of years" and we are running out of time. Governments and corporations need people to push them to act – and act fast, especially for our children's future. With the publication of the 2018 UN's IPCC Report on Climate Change, scientists believe we may have entered a period of abrupt climate breakdown. As we are now in the midst of the sixth mass extinction, the planet is in ecological crisis. In this public talk, Professor Colin Davis of Bristol University's School of Psychological Science and colleagues will gave a whistle-stop tour of the latest science on accelerating climate change, the current psychology around climate change, and offered solutions through the study of social movements.
The Brutal Logic of Climate Change: Finding Courage in the Climate Crisis – Monday 18th February 2019
Just how worried should we be about climate change? What does the latest science say? And what should we be doing about it? Dr. Aaron Thierry came to Frome to give an overview of the latest science of climate change, making explicit the connections between the physical and ecological changes already taking place with their impacts on human welfare. This analysis reveals that current emissions targets are not anywhere near ambitious enough to avoid extremely dangerous alterations to our environment…
Climate Emergency Letter to the Prime Minister
In September 2018 we wrote to the Prime Minister with support from other local groups, following a global day of action.
Dear Prime Minister,
Frome Town Council believes that we urgently need to shift away from fossil fuels to renewable energy to avoid the worst impacts of climate change.
We are supporting 350.org's demands for:
A fast and just transition to 100% renewable energy.
No new fossil fuel projects. Anywhere
Not a penny more for fossil fuels.
We want the government to:
Accelerate the shift to a clean energy economy that works for everyone by supporting community-led energy solutions.
Stop and ban all new oil, coal and gas projects
Cut off the social license and financing for fossil fuels.
We have strong support from the local community and the following organisations are also supporting our demands:
Please let us know what you are doing to address this urgent issue.
Most respectfully,
Kate Bielby, Leader Frome Town Council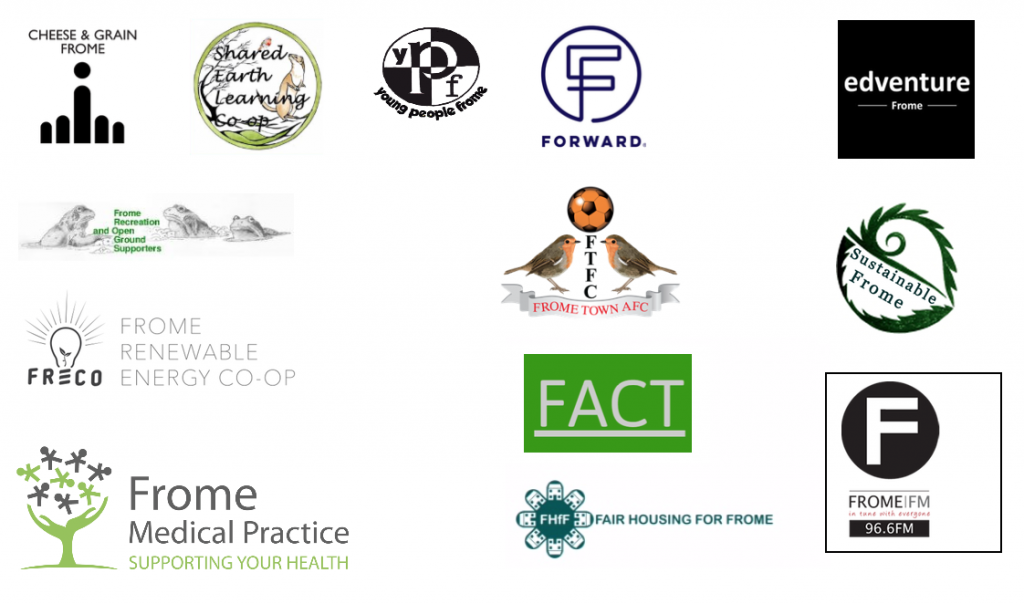 Zero Carbon Towns – Making It Happen, June 2018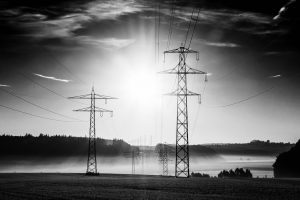 Cutting emissions in our towns is vital to minimise the risks of climate change, to reduce the impact of air pollution and create energy resilience. But how can we make this happen? And where are we now?
To answer some of these questions Frome Town Council brought together Climate Works, the Centre for Alternative Technology and councillors and policy makers from around the South West and further afield. This was followed by Paul Allen's 'Extraordinary Story of Human Beings, Energy and Happiness.'
The presentations from the event are here:
Anna Francis, Resilience Manager at Frome Town Council – Frome's Story (pptx, 19MB)
Mark Letcher, Climate Works – Zero Carbon Plan and Spreadsheet presentation (pptx, 14MB) 
Paul Allen, Centre for Alternative Technology – Zero Carbon Frome (PDF, 6.3MB)
Climate Work's zero carbon spreadsheet is available here Zero carbon spreadsheet tool (xlsx, 82KB)
Notes from group discussions are here:
Energy and Renewables (docx, 12KB)
Retrofit and Reducing Energy (docx, 16KB)
Transport and other ideas (docx, 16KB)
More info, reports and tool-kits are available from from CAT /  Zero Carbon Britain.
Could Frome become one of the UK's first clean and healthy towns by moving away from fossil fuels?
On 21st September 2016 Frome Town Council voted unanimously to set a 'fossil fuel free' by 2046 target. This has now been superceded by our climate emergency resolution, however, the reasons to act and the ways we can do this are still useful: Fossil Free Frome – discussion document (PDF, 7MB) and scenarios of how we could achieve the target are available here: a-clean-healthy-future-for-frome-final-Sept-2016 (PDF, 2.2MB).
Previous events:
16th July 2018 – Zero Carbon Towns and Extraordinary Story
19th May 2018 Improve Don't Move,  –  eco refurb event including information on insulation, greening your home and garden. Green directory here
Energy and Climate Talks, September 2017 – May 2018
Frome Town Council hosted a series of free talks around energy and climate. Nikki Jones is a researcher and writer on climate change and energy. The talks were supported by Sustainable Frome and East Mendip Green Party with donations collected for Solar Aid.
28th September 2017 – What is Climate Change?
19th October 2017 – The Oil and Gas Industry: A Beginner's Guide
23rd November 2017 – Global Energy Trends
14th December 2017 – UK Energy, Emissions and Targets
15th February 2018 – Is Nuclear the Answer?
22nd March 2018 – Land Use and Climate Change
19th April 2018 – The Way Forward
30th May 2018 – Clean Healthy Future for Frome
Switch to a Renewable Future In March 2016 we held two days of workshops with our European partners  entitled 'Switch to a Renewable Future' as part of our twin town programme. The events were attended by more than 300 people. More information on this including films and presentations are available at www.frometowncouncil.gov.uk/switch
Clean and Healthy Future: on 21st July 2016 Ex-President of the Maldives Mohammed Nasheed joined us to discuss how Frome can move towards a 'clean and healthy future'.
Fossil fuels including oil, petrol, diesel, coal and gas, pollute the air we breathe, produce harmful emissions and cause serious environmental and social damage. The UK government has committed to moving away from fossil fuels by 2050. The key questions explored were 'How does Frome propose to meet this challenge? What would Frome need to do to increase solar, wind, biogas and hydro energy and insulate more buildings? How might this lead to more local jobs, local investment, homes that are easier to heat and streets that are less polluted?'
Other speakers included Professor Richard Pancost of the Cabot Institute, Mark Letcher from Climate Works and Anna Francis from Frome Town Council. Notes from the group discussions are available View the notes from the group discussions (docx, 15KB).
You can also watch part 1 of the Fossil fuel free Frome webcast here and part 2 of the webcast here.
With many thanks to the Cabot Institute for their support.
Last updated January 2020.