A riverside space for starting an adventure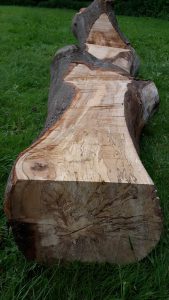 Head north from The Otherside or Welshmill and you'll find Weylands – a flat, grassed green space leading down towards tree-lined riverbanks.
Now with a brilliant hard-surfaced path running all the way through it, thanks to Sustrans and lots of local support.
Things to do
Check out the bat-friendly, solar powered lights. Nighttime runs, anyone?
Space to breathe. And run & play!
A link towards Whatcombe Fields
Hide & Seek amongst the mature trees along the riverbank
Part of the Missing Link
Next steps
The plan for Weylands was approved by the Council Matters committee in July 2018.
The plan for Weylands… approved July 2018 (PDF)
Useful links
Elsewhere…
You can find out about the plans for Frome's other parks and green spaces by clicking on the dedicated pages down the left hand-side of this page.
Last updated 31 October 2018