Mayor of Frome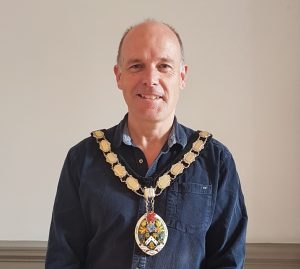 Meet Cllr Rich Ackroyd who was elected Frome Town Mayor on 23 May 2018 at the Annual Council Meeting of Frome Town Council. 
Rich represents the College Ward of Frome as a councillor  – Independents for Frome.
About the Mayor
My Yorkshire roots originate in Sheffield although Wakefield was my teenage home. I trained as an apprentice engineer and worked for various outfits as a design draughtsman and maintenance engineer, spending time in Hamburg and later Aylesbury. Fed up with engineering I gained a degree in Environmental Science before arriving at Bath University to train as a teacher. I have taught in Bath and Westbury and currently teach Economics and Business in Trowbridge. Eighteen years ago, my fabulous wife Jacqui and I made the brilliant decision to buy a home in Frome. We have never looked back!
This year I wish to support some local groups and individuals by highlighting their efforts in future columns. How many different charitable and social organisations are there in Frome? How many enterprising people on a mission? Who knows? There seem to be hundreds of opportunities to join in. Far more than most places I suspect. If you are active in Frome, please do get in touch!
You can contact the Mayor on Facebook or follow the Mayor on Twitter or Instagram. If you would like the Mayor or Deputy Mayor to attend a formal engagement please send as much detail as you can to dym@frometowncouncil.gov.uk.
Please let us know:
The exact time your event starts as well as a finish time.
Where your event is.
What your event is in aid of.
If you'd like the Mayor to say a few words at your event.
Please feel free to complete the booking form for your event or project here: Event Form.
Deputy Mayor of Frome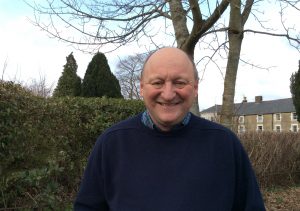 Mark Dorrington is the Deputy Mayor for 2018/19. He is delighted to support the Mayor and the town in his role as Deputy Mayor.
Mark represents the Market Ward for Frome as a councillor – Independents for Frome
Last checked Dec 2018