Meet Cllr Anita Collier who was elected Frome Town Mayor on 20th May 2020 at the Annual Council Meeting of Frome Town Council. 
Anita represents the Berkley Down Ward of Frome as a councillor – Independents for Frome.
About the Mayor
I consider myself to be a real 'Fromie'!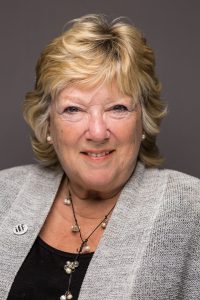 I've lived here since 1964. I took my 'A' levels at the old Frome Tech in
Park Road and worked at Lloyds Bank in the town until I married and
moved to London in 1968. I came back ten years later at the end of my
marriage and was lucky enough to meet and marry a Frome man in 1980
and have two wonderful sons. I was widowed in 2010, but have now been
with my partner, Steve for two years.
My working life has been pretty chequered, including banking, the world of advertising, tourism, event management, and employee engagement, as well as running my own catering business. In the 50+ years since I've known Frome, I have loved and still love watching the town change and grow.
I'm keen on socialising and have organised many events, including running annual trips for approx. 100 women to various parts of Europe, day trips to the seaside for local mums and organising the Millenium Ball at the College for 500 guests(I was a Governor and Chair of the PTA at the time). I was Chair of Trustees for 'We Hear You' for 12 years and have hosted several 'Open Day' charity events in my garden to raise money for local causes.
I'm deeply fond of green spaces and love to see nature at work. I'm also passionate about our community and will do everything I can to encourage an even greater community spirit. That, and working with all our local businesses to help them thrive and become more environmentally aware, as well as encouraging more businesses into the town, will be my focus.
I have loved my year as Deputy Mayor and am looking forward to representing the town as your Mayor at every opportunity. We're in strange times and no doubt much of the early part of my Mayorship will either be in lockdown, or certainly adhering to social distancing, but Frome is a resilient town and I know with your help we will come through this. We have the chance to be more economically mindful, more environmentally aware and even more community minded. So, let's do this, Frome! We're in this
together!
I'm always available to be contacted and would love to hear from you. Please email me with any queries, or just to let me know your thoughts at acollier@frometowncouncil.gov.uk
You can contact the Mayor on Facebook or follow the Mayor on Twitter or Instagram. If you would like the Mayor or Deputy Mayor to attend a formal engagement please send as much detail as you can to lflaherty@frometowncouncil.gov.uk.
Please let us know:
The exact time your event starts as well as a finish time.
Where your event is.
What your event is in aid of.
If you'd like the Mayor to say a few words at your event.
Please feel free to complete the booking form for your event or project here: Event Form (Doc, 60KB).
Deputy Mayor of Frome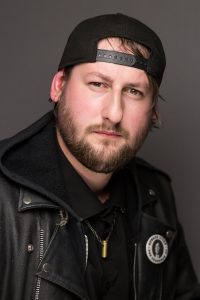 Andy Wrintmore is the Deputy Mayor for 2020/21 and is delighted to support the Mayor and the town in his role.
Andy represents the Park Ward for Frome as a councillor – Independents for Frome
About the Deputy Mayor
Born and bred here in Frome 27 years ago and named after the devastating hurricane Andrew of 1992. I did all my schooling here, starting in Hayesdown then Selwood before finally progressing to Frome College. While in Frome college I was very active in the media department until my love of music took over, I was a lance corporal in the army cadets and began my drumming career in the "silver bugles" cadet band playing the snare drum. After leaving Frome College I enrolled in Bath college spontaneously and on a whim where I enjoyed 4 years there.
Since then I have hosted a handful of shows on Frome FM, most notably 'Velocity Rock' which was syndicated to numerous other stations around the world. I have played in various Rock/Hardcore Punk acts and have been fortune enough to tour the UK, Europe and America doing so and have enjoyed being in one of a select few bands from the genre supported by the BBC.
I've had various jobs from centre parks to the old printers Butler & Tanner but have been working in the Westway Co op for the better part of 10 years now. I have cultivated great friendships, acquaintances and networks through my time working with the public in the town centre and in 2018 took the decision to explore local politics, run for election to become a town councillor and help nurture the town that has provided me with so much encouragement and many great opportunities.
I have since relished a solid year in my new role, watching, learning, asking questions and it's time to take on a new challenge and continue the journey. As Deputy Mayor my focus will be on supporting Mayor Collier in her new role, doing our best to do right by Frome and it's residents. I'm also increasingly interested in our youth and what we can do to enrich their lives growing up here and help provide them with even more options and opportunities. Also growing is a passion for backing community groups and projects, grassroots initiatives, these are what I think we should all be encouraging as our world gets evermore confusing and complicated, it's easy for people to be left out.
It should always boil down to one question, "How can I be an ally to the town?
Please send all questions and queries, gripes, moans and fan mail to: awrintmore@frometowncouncil.gov.uk and I will do my absolute best to be of assistance where I can.
Last checked May 2020