Community Engagement Officer x 2
Permanent
Part time, 4 days per week
Grade: SCP 15-18 (Starting salary of £25,878, pro rata) (2023 pay award pending)
Are you passionate about working with communities to create people-powered initiatives? Do you have experience engaging with a wide variety of people on the things that matter to them? Then come and join a team at FTC that is committed to supporting Frome become a resilient, thriving town where no-one gets left behind. We are looking for two people who can each fill the role of Community Engagement Officer.
In this role you will be embedded in our community, working alongside residents, colleagues, councillors and partner organisations. You will employ a range of engagement methods to find out what people really care about, mobilise existing strengths and work together to develop projects as they arise. You'll embed an engagement framework and use your participatory approach to support a range of existing and emerging projects across FTC's areas of work.
You'll be based in Frome Town Hall, with some remote working possible.
For an informal chat please email Hannah Stopford, hstopford@frometowncouncil.gov.uk
Closing date for applications: midnight 20 October 2023
Interview expected: w/c 30 October 2023
Application Pack
Please complete both the application and monitoring forms and send with a CV to lflaherty@frometowncouncil.gov.uk
Voluntary Green and Healthy Frome Advisory Group Facilitator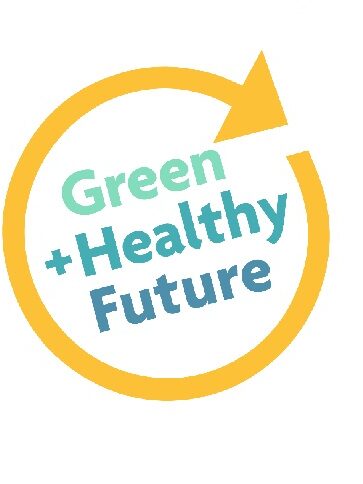 Edventure has partnered with Frome Medical Practice and Frome Town Council to deliver Green and Healthy Frome https://greenhealthyfuturefrome.org/ – a dynamic and exciting project linking health and climate which is funded by the National Lottery's Climate Action Fund.
After our two year development phase we are now six months into our three year full award phase (April 2023-March 2026). We are looking for a new voluntary Facilitator for the Green and Healthy Frome Advisory Group.
You will be a good fit for the role if you:
Have great facilitation and chairing skills and experience of leading multi-stakeholder groups
Enjoy working in dynamic, non-hierarchical settings
Are excited by our programme and vision to create a Green and Healthy Frome
Can draw on experience in facilitating strategy development
Have the time to voluntarily support us over the next 2.5 years
Please head to https://drive.google.com/file/d/1yrBv2MvDgjudfv4RrSxLPaeFMLP1O6kx/view?pli=1 for further information on the role and how to apply.

PLEASE NOTE THAT THIS IS A ROLLING APPLICATION PROCESS ENDING 27th OCTOBER 2023

Recruitment will close if we have found the right candidate for this role before the closing date.
Would you like to become a casual Support Steward for Frome Town Council?
At Frome Town Council, our aim is that everyone is as proud of Frome as we are and as a casual Support Steward, we hope that you will be able to support our vision.
We are looking for exceptional people to form a bank of casual staff that we can call on sometimes at short notice, to support the variety of events supported and hosted by the Town Council and staff at our increasingly busy Town Hall. As a Support Steward, you may be asked to work hours during the day, in the evenings, weekends and bank holidays.
You will need to have a friendly and helpful manner with excellent people skills.
When supporting events, you will be friendly and welcoming to any event attendee. You could be working across the town, outdoors or indoors. The event could be anything from a street party to an event in the park to a book signing at the Town Hall.
When you cover Reception in the Frome Town Hall you will be the welcoming face of the Council, be responsible for providing access to facilities within the building and may sometimes work alone. Desirable for some events (but not essential for all) would be computer literacy and administration skills.
Frome Town Council, as a Real Living Wage Employer, pay Casual Stewards £10.90 per hour – the rate set by the Real Living Wage Foundation in November each year – plus holiday pay related to hours worked. You will work alongside a successful and driven team of Council employees.
If you have any questions please ring Frome Town Council on 01373 465757 to speak to Rachel or Nykki Mehta.
Application documents
Please complete both the application and monitoring forms and email to lflaherty@frometowncouncil.gov.uk
Volunteer as a Discover Frome Ambassador
Are you looking or a new fun role where you can chat about our fantastic town and support one of the town's historic buildings? Volunteers are needed to help support Frome's popular information point.
The friendly volunteer team provide information about events and activities taking place in the town as well as details about walking, cycling and exploring the area for residents and visitors alike. Anyone with time to spare, looking for a new opportunity or to gain skills and experience can volunteer their time on the days that suit them. The role includes opening and closing the Information Point as well as handling money and communicating directly with the public.
Full training will be given, to find out more about the position email info@frometowncouncil.gov.uk or call 01373 465757.