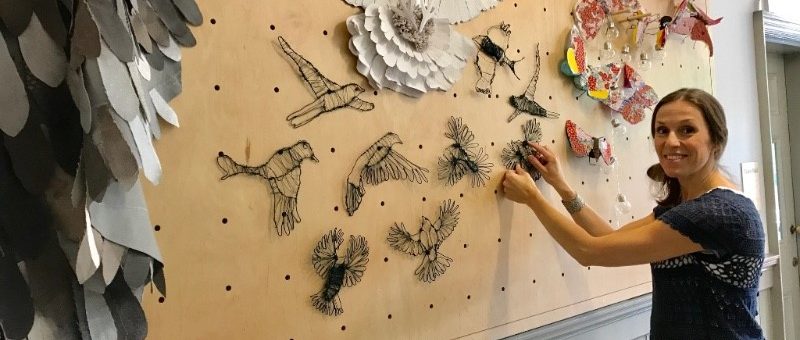 The Town Council keeps a rolling series of displays on the Frome Town Hall Exhibition board relating to community, organisational and commercial topics in Frome. Anyone can come in and view the exhibition.
If you would like to use this space, either as a community group, a local organisation or a community artist, contact us by email.
The board space is 1.5m width by 5.8m in length.
Previous exhibitions
Historical Frome
This display was a selection of photos, painting and prints of Frome throughout the ages that were loaned by the Frome Society for Local study who run regular historical guided walks around the town.
The walks give an understanding of the development of the history and economy of the town from its foundation in 685 AD by St Aldhelm, through the middle ages to the present day.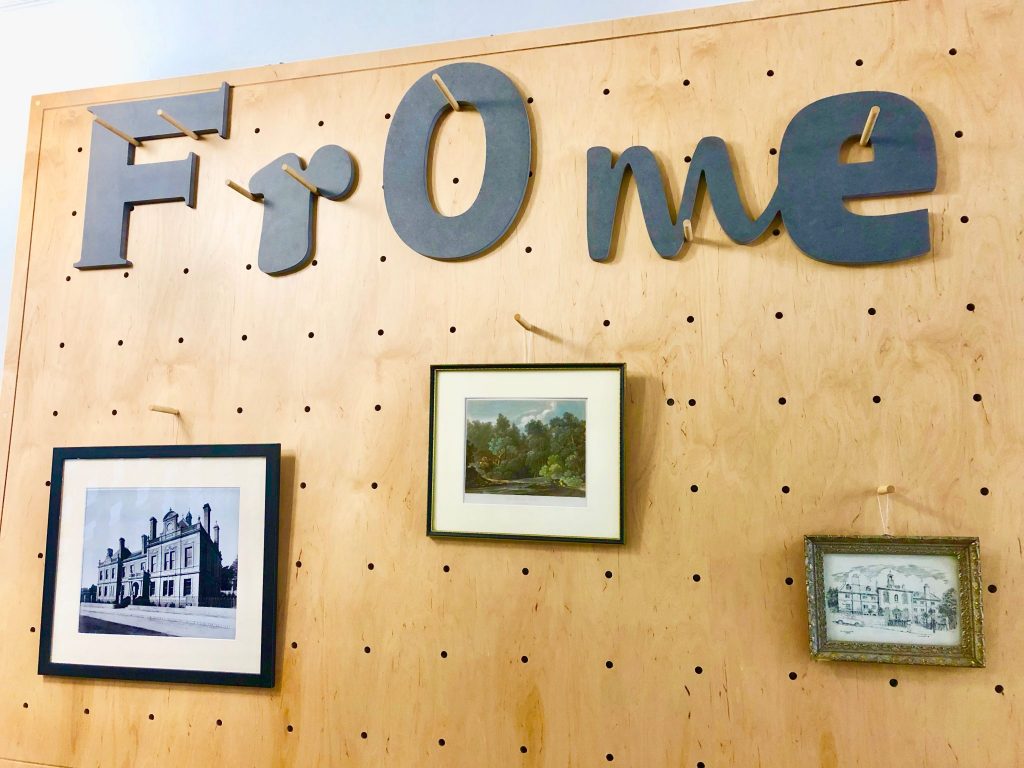 The Late Bloomers
The Late Bloomers display was the work of three friends who live in Frome and met in an art class. Hazel, Margaret and Shirley have a real passion for watercolour painting and decided to band to together to become the 'Late Bloomers'.
They have created a series of paintings, primarily with a focus on flowers which they hope will be enjoyed by others.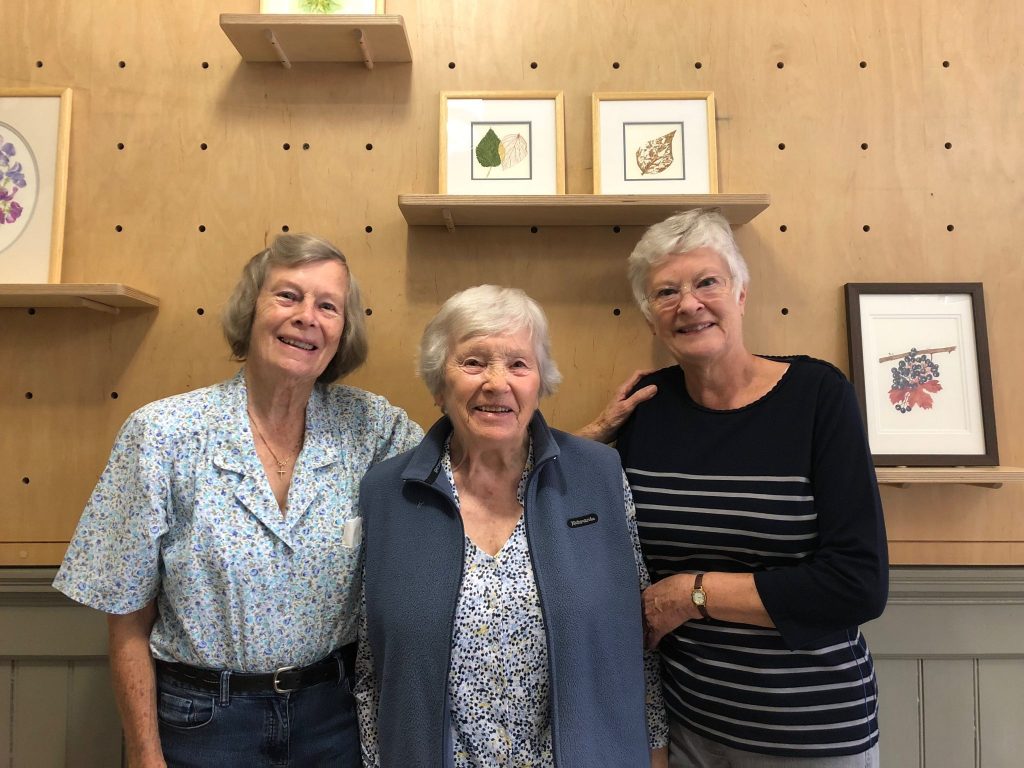 Plastic Tideline
A series of collages by Vanessa Taylor. These are made up of plastic objects found at Freshwater West Beach, South Pembrokeshire. This exhibition draws attention to the issue of plastic pollution, especially in our oceans.
Frome Town Council is committed to being single use plastic free. Explore our Plastic Free pages for ideas on how to take positive steps towards moving away from single use plastic.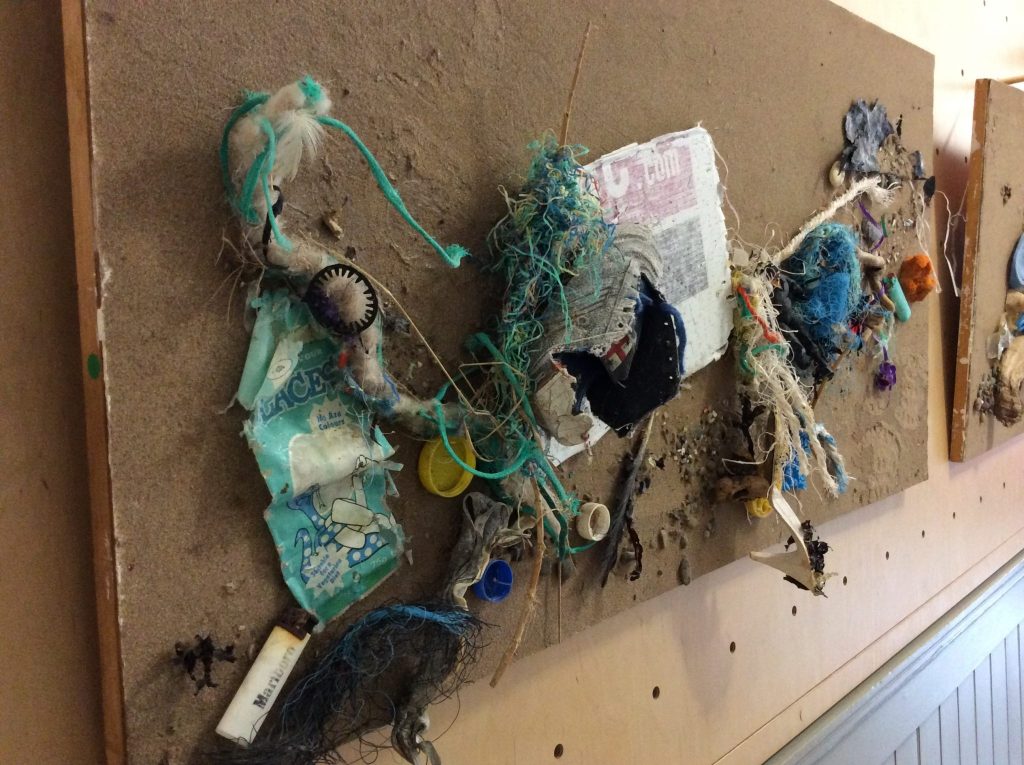 Walkers are Welcome
This exhibition featured Frome's plaque trail. This walk takes you to explore the rich heritage of Frome through its buildings and the interesting people who occupied them, including figures like poet Christina Rossetti and the Duke of Monmouth, who attempted to overthrow King James II. The trail follows the plaques established by the Frome Society for Local Study.
The exhibition was part of Frome's effort to gain Walkers are Welcome accreditation.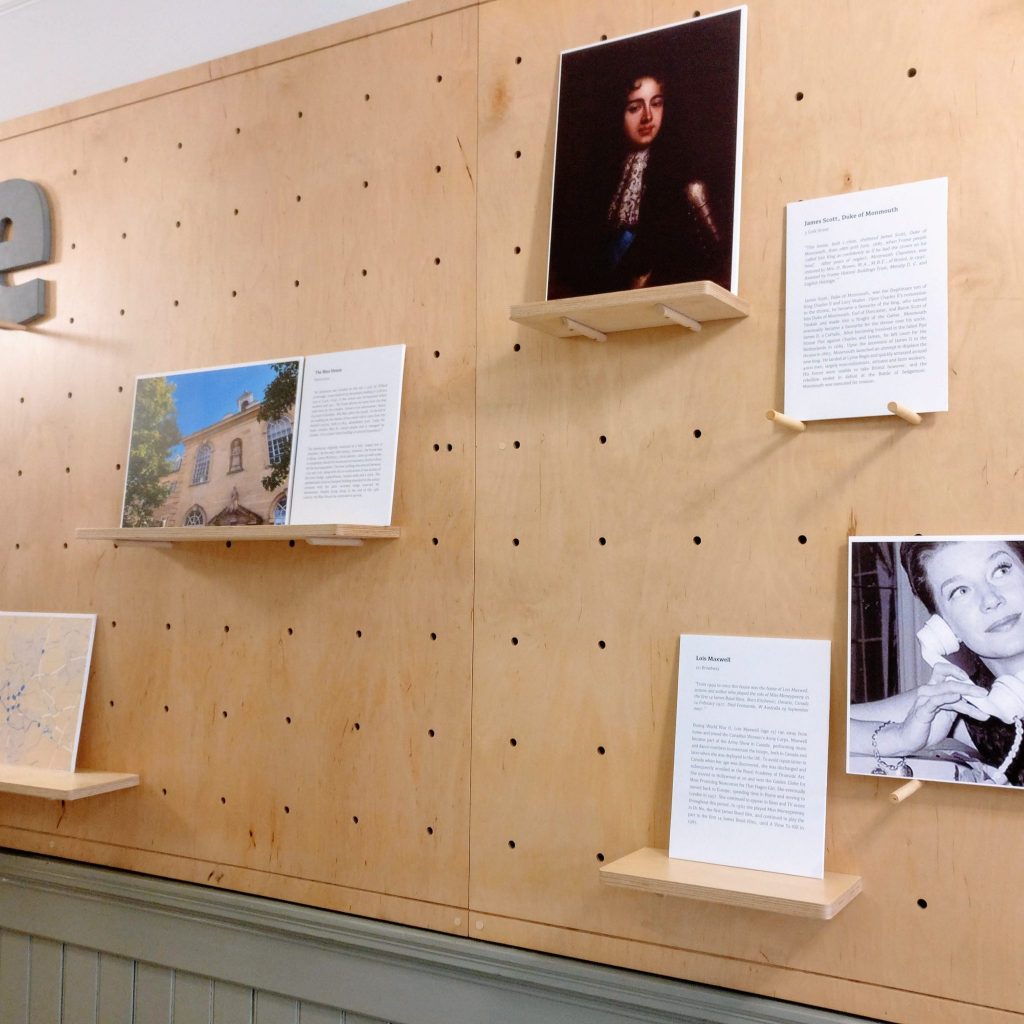 Woad to This – The Cloth Trade of Frome
An exhibition on Frome's cloth and dye trades (1333-1965), illustrating the market town's 600 year heritage of woven cloth and indigo dye extracted from the woad plant.
This exhibition is based around "Woad To This & The Cloth Trade of Frome" by Caroline Griffiths, an illustrated book available from the Frome Society for Local Study.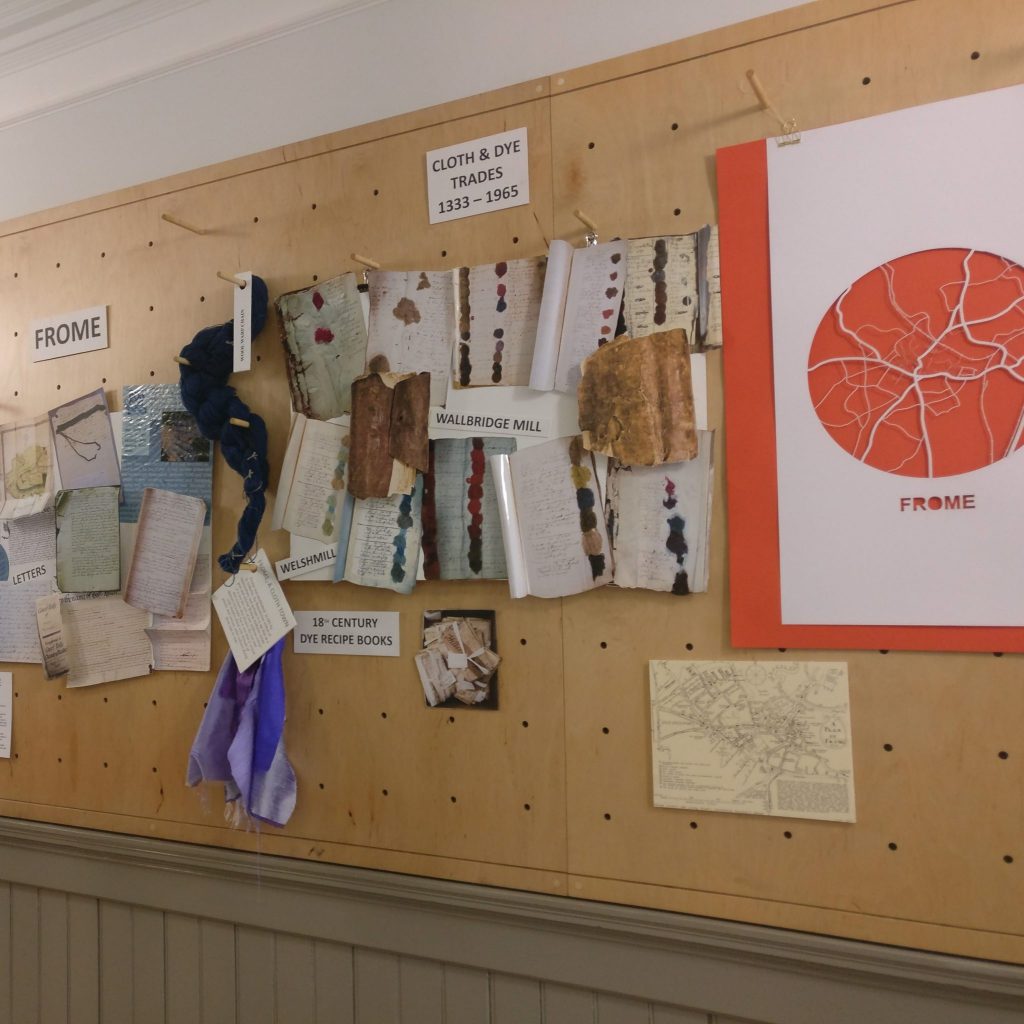 Black Pig Printmaking Studio – Chris Pig
Black Pig celebrates its first year in operation this Autumn. The studio is a ten minute walk from the town centre and offers classes in linocut and wood engraving but also caters for all types of relief and intaglio printing. Chris Pig has been an artist printmaker for over 35 years.
After studying his MA in Barcelona with Winchester School of Art, he became principal lecturer in Printmaking at City and Islington College for seven years. He left to set up his own studio in Cordoba where he lived for six years before returning to London and working at East London Printmakers. He now lives in Frome with his family. Find out more at www.blackpigprintmakingstudio.com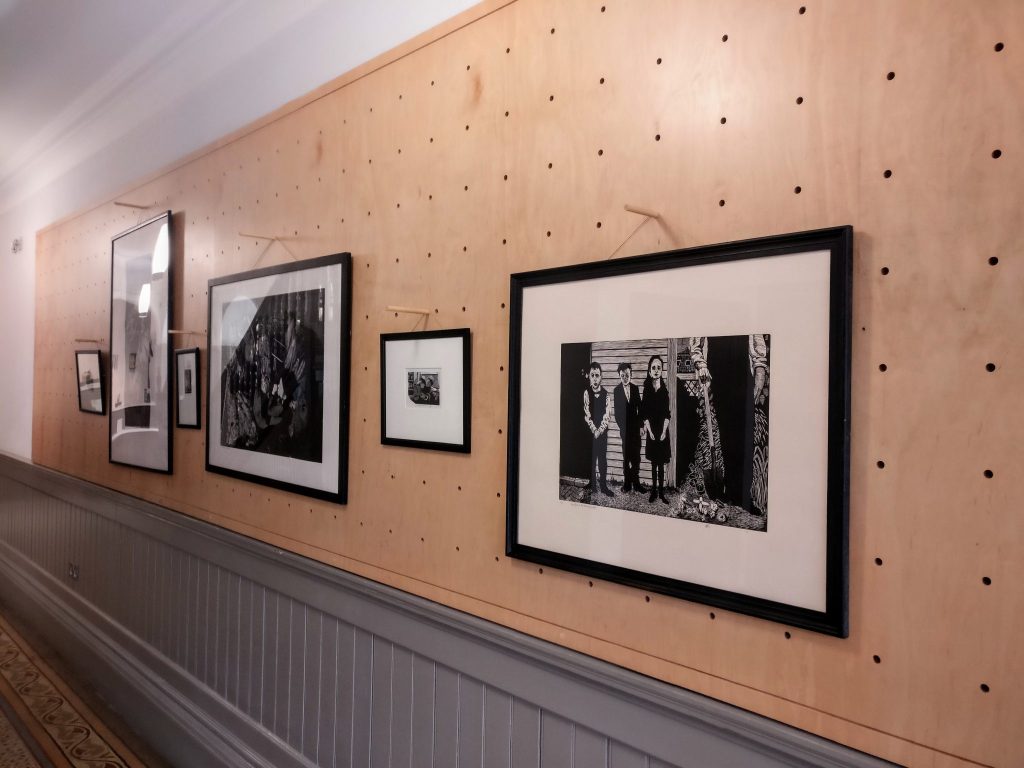 Camille Claudel – a Rodin connection in Frome
This exhibition was intended as a taster to let people know a little about the incredible Singer family- of J.W.Singer & Sons, the Frome foundry and Art Metal Works – and their links to artists in Europe through Camille Claudel, French sculptor. Read more about the exhibition, or learn more about Camille Claudel.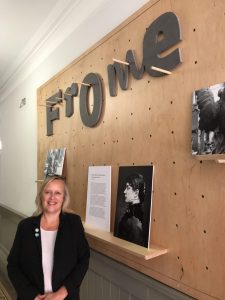 In Memory of Hana
A Holocaust memorial piece by Critchill art students from years 10,11, 12 & 13. Their project reflected on a story about a little girl called Hana Brady, who sadly ended her life in the concentration camps of Nazi Germany. Her story is told in the book 'Hana's Suitcase' by Karen Levine. They used various materials and explored the Japanese art of Origami to create an act of remembrance through art.