Frome Town Council is working with Somerset Council and Sustrans on the Frome Safer School Streets project. The team has been engaging with the community to find a workable solution to safer streets around our schools.
What is a 'Safer School Street'?
A Safer School Street is an area that limits vehicle access during school pickup and drop-off making it safer for people to walk, cycle or scoot to school. All residents who live in the Safer School Streets area will still be able to access their street without restriction as will buses and people with disabilities. All families heading to school will, for the most part, be asked to either walk, cycle, scoot or where not possible, to park and stride for 5 minutes.
The solutions will help reduce air pollution, and create child friendly streets.
Where will the School Streets be?
We have identified Oakfield Road, Somerset Road and the top of Nunney Road as a potential School Street zone because it links 5 schools with over 1500 pupils – Oakfield Academy, Trinity First School and Critchill School, with the Avanti Park School and Bright Stars nursery nearby, to Victoria Park and runs along the NCN24 cycle route.
How will it happen?
There are three stages to implementing the trial:
Stage 1 – Co-Design A series of events to co-design the changes before we trial them- this stage is now complete.
Stage 2 – Implementation Highways infrastructure works will be implemented in Autumn term 2023 including the extension of the existing 20 mile per hour zone. The Safer School Streets trial will then begin after Easter holidays in 2024. The trial will last for 18 months, and during that time we will collect feedback from schools, local residents, businesses and the wider community.
Stage 3 – Decision Decide, with the community, whether the Safer School Street zone should be a permanent fixture.
It is key that residents engage with the plans and share their local knowledge and feedback to deliver safer streets for our whole community.
What stage are we at?
We are fast approaching Stage 2. Frome Town Council, Sustrans and Somerset Council have made the final changes to the draft design of the scheme based on the feedback received.
These designs were taken to the Frome Town Council meeting on 7 December 2023 and the scheme was approved in principle.
The designs are now being reviewed by the Highways Authority and will be adapted to address any issues arising from safety audits and in response to cost estimations of the work. We expect this process to be completed and final designs to be available to view by September 2023.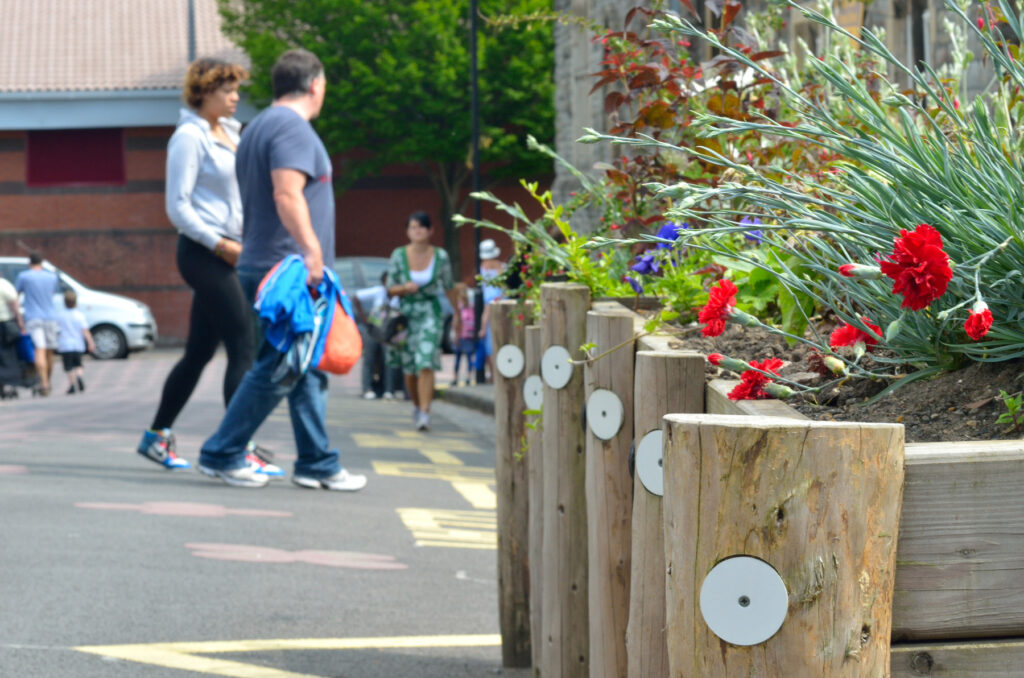 View & Discuss
The designs below are subject to change during the safety audit and sign off. We will update them as soon as we have agreed set of plans.
How we reached this point
Safer School Streets Consultation
In September and October 2021 Frome Town Council and Sustrans ran a series of seven community co-design events to inform the design of a School Streets scheme around Trinity, Critchill, Oakfield and Avanti schools and Bright Stars Nursery.
Frome Town Council ran a public consultation on the draft School Streets design from 4th April – 4th May 2022. This included an online survey via Commonplace, two drop-in sessions at Frome Town Hall and several outdoor sessions outside the schools throughout the month.
The draft design and consultation responses are still available to view via Commonplace although the consultation is now closed.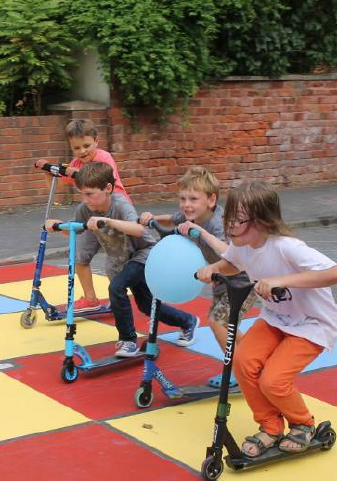 Past sessions
Autumn 2021
Between September and November 2021 seven co-design events were held in various locations and online providing an opportunity for members of the public to share their thoughts and participate in co-designing the Frome School Streets scheme.
Spring 2022
Between 4th April and 4th May the draft was available to review and comment on online and in person at Frome Town Hall. Drop-in sessions were also held at the Town Hall on 7th and 20th April and at the crossroads of Nunney Road and Oakfield Road on the 5th, 26th and 27th April.
January 2023
There were further opportunities to discuss the plans as a Slow Way was added and as the designs changed subject to feedback.
Designs are now being finalised based on Somerset Highway Authority's safety audit and the final budget.
Keep up to date
We have two mailing lists that you can sign up to to keep up to date with the School Streets project and Active Travel activities in Frome:
Contact Us
If you have any questions about School Streets that aren't answered on this page, please email us.