Resilience at Frome Town Council
Frome Town Council employs one of the only sustainability officers at town council / parish level in the country. Anna Francis joined the team in April 2014 and since that time has set up a range of projects, supported groups to cut waste and carbon and raised over £850,000 in external funding.
The aim of the role is to secure greater resilience and self-reliance in energy and resource-use, support the creation of jobs and training opportunities, enhance wellbeing and to build upon the community's support for sustainability. Download a summary of what has been achieved over five years (2014-2019) (PDF, 2.68MB)
Key areas of work
The resilience role focuses on the main objectives in Frome Council's strategic plan and links in with the One Planet Living framework that underpins Frome's Neighbourhood Plan. Key activities include: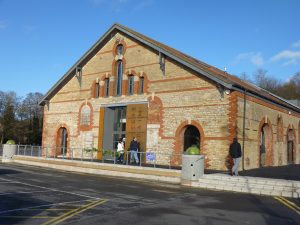 Cheese and Grain Case Study: Frome Town Council has invested in the Cheese & Grain to generate energy (through installing solar panels) and save energy (by improving draught-proofing, creating more natural light, installing LED lighting and tap sensors). In recognition  of this investment, the project has been awarded a prestigious Green Apple Award for Environmental Best Practice in 2014.
Further information
For further information on these activities or if you have any ideas to cut carbon and costs please contact Anna Francis, Resilience Officer at francisa@frometowncouncil.gov.uk
Last updated October 2020.