Hello there all you parks people & outdoorsy folk.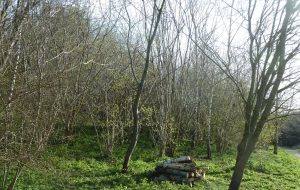 If you've stumbled onto this page by chance… well read on to find out more about Frome's brilliant parks & green spaces – and our exciting plans for the future.
If you've been here before or you know just what you're looking for do carry on.
Either way we hope you find what you want on these pages – and that you're excited, enthused & encouraged to get out and explore everything that Frome's green spaces have to offer. From Wild about Frome to holding your own event. And if you're not sure what to do with yourself today, hopefully you'll find some ideas & inspiration.
Current news…
parkrun Frome is here!
Thank yous and Well dones to everyone involved as the Old Showfield hosted its first parkrun on Saturday 17 August.
Click here to find out more: parkrun Frome
And happy running, folks!
What we do
We love our parks & green spaces here in Frome – they're perfect for walking, playing, relaxing, taking a bit of time out… all sorts of things, in fact.
And because we love them we've got a team of dedicated folks working with the local community to try to make them better.
At the moment we look after the following parks & green spaces round the town:
Chateau-Gontier Walk
Foundry Barton
The Otherside footpath
The riverside walk along Henley Way
Mary Baily
Victoria Park
New Road
North Parade
Rodden Meadow
The Dippy
The Old Showfield
Welshmill
Weylands
Chapmans Close
Packsaddle
Tower View
To find out more about each of these spaces click on the place names to the left of this page. You'll find lots of useful information about the space, including what there is for you to do when you visit. To see a map of all our open spaces click here.
We also have plans for most of our spaces, not to mention seasonal projects – and you'll find details of these here as well.
Some of these spaces feature children's play areas, skateparks and the like. Again, there are more details within each site's page.
Keep up to date
Want to keep up to date and get involved with the town's parks & green spaces.
Then sign up to receive the Town Clerk's email update by contacting us with your name and your email address.
If you'd like information in other ways please write in, call us or call in to our office at Frome Town Hall.
Man's best friend
Dogs are welcome in most of Frome's parks and green spaces – but following consultation & agreement in 2014 we introduced Dog Control Orders to help us keep these spaces clean, friendly and welcoming for everyone.
You can read about our Dog Control Orders here.
Strategic documents & Plans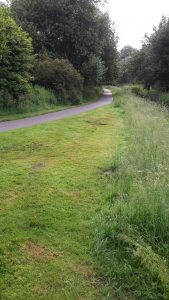 Not as daunting or technical as you might think. Or as boring for that matter!
In fact, it's essential that we have plans and strategies in place for the town – and that goes for the parks & green spaces too.
Click here to see the current plans, all collected together in one place.
You'll also find the plans – by space – on the relevant pages down the left.
How are we doing?
Lastly, please keep in touch.
It's good to know if you like what we're up to; and it means we can do more of it!
And since you're out and about lots, it also means that you can let us know when things aren't quite as they should be. Then we can sort them!
Last updated 19 August 2019