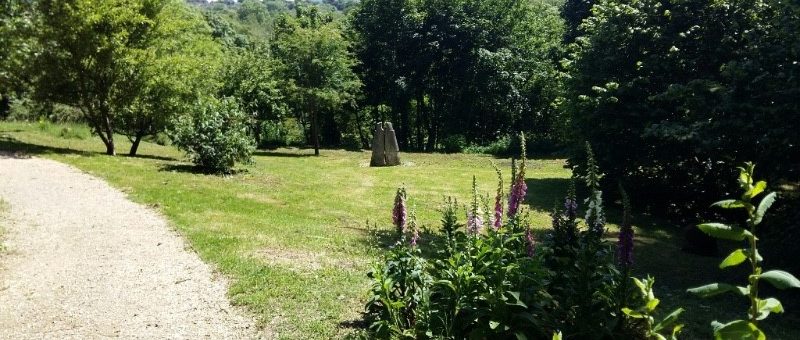 Local art & local apples
At Millennium Green you'll find fantastic views and local artwork, just minutes from the town centre.
Historically, Millennium Green was used as both a quarry and for grazing horses. Since 2000, in the hands of the Frome Millennium Green Trust, the site has become a more natural area, home to lots of wildlife, a community orchard and one of the oldest trees in Frome!
The south-facing slopes here also enjoy the sunshine throughout the year, with melting frosts a treat for walkers and photographers on sunny winter days.
Commissioned by the Trust, the site also features a number of pieces produced by local artists, making this a distinct and characterful landscape in the town.
Getting here
Depending on which direction you're coming from, Millennium Green either slopes its way up towards North Parade or down towards Rodden Meadow.
Things to do
Enjoy the views down to Rodden Meadow and the riverbanks. And the views across to Cley Hill and beyond!
Check out the carved picnic table and the benches, all made by Frome Craftsman Anthony Rogers.
Find the community orchard
Take a more interesting route from the car park into the town centre, passing by the ancient sycamore
Extend your walks – Millennium Green links up easily with Rodden Meadow and North Parade
You'll also find that we've left lots of the wood from tree works. Over time, this will all rot down naturally and provide great decaying and deadwood habitat – brilliant for birds and insects. In the meantime, it's pretty good for natural play (climbing and exploring) and you'll find somewhere comfy to sit down, with a hand-cut, hand-crafted bench made from one the sycamore's branches.

Future plans
We often work with the Frome Millennium Green Trust on projects as they come up, so if you have ideas and ambitions for the site please get in touch with either of us.