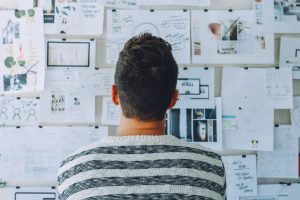 Organisations attending the next Business Breakfast will have the opportunity to learn about the benefits of market research in boosting business.
Being aware of a customers' needs and preferences is integral for any industry and this event will help those attending to gain practical information on how to get started.
The breakfast will be at the Archangel on 2 October at 7am where attendees will hear from experts on how to identify new business opportunities and changing trends.
Councillor Gary Collinson said, "Market research helps organisations to understand the factors that affect their business and ultimately increase customer satisfaction. This event will be a good chance to get to grips with what that all means on a practical level."
There will be opportunities to meet and discuss the topics raised with other delegates. Any local business or organisation of any size is welcome to attend. The event costs £10 per person and includes a delicious cooked breakfast. Registration is essential so please do so here. 
The Frome Business Breakfast series is an exchange of knowledge and experience, open to all and a great opportunity to meet with other local organisations. Organised by Frome Town Council, Frome and District Chamber of Commerce, and Business Manager Mairi Connelly.
You can find out more about any of the upcoming breakfast events here.