This year is the Queen's Platinum Jubilee year which marks 70 years of her service to the country. To celebrate this Frome Town Council have set aside £15,000 for a project or projects to commemorate the Queen's Platinum Jubilee and we would like your ideas and eventually you'll be able to vote on your favourite.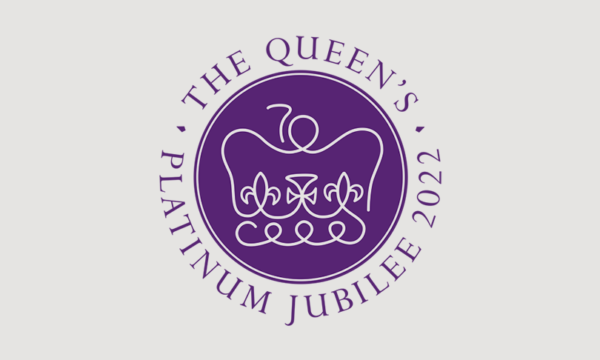 A number of suggestions have already been made and they can be viewed online using the Your Priorities platform. Some of the ideas so far include:
a sculptural piece commissioned to fit onto the Loop de Loop wall in the Market Yard to celebrate the Jubilee and the wider Frome community
a Jubilee Beacon project
renaming of the blossom circle at the Old Showfield to the Queen Elizabeth Jubilee Blossom Circle and to include a bench and stone inscription with a large centrepiece tree
recognising that the Queen stands for service and supports volunteering by having a large Volunteer Tea in the Park to celebrate Frome's wonderful volunteers
promoting and supporting street parties throughout the town
a suggestion that Frome should get on board with the Plant a Tree for Jubilee campaign
Additionally, you can suggest your own ideas or events due to be held on the Jubilee weekend for the funding. It is easy to do, you can upload them onto the Your Priorities website, or you can email them or call the Town Hall and explain your idea.
Councillor Anita Collier said: "A working party was set up to come up with a few ideas that Frome might want to take forward to start the process off, but we are now asking for your ideas. The Your Priorities platform is really easy to use so go onto the page, like the ones that are your faves, if you think any are duffers give them the thumbs down. These ideas will then all be looked at to whittle them down to a final three before the vote takes place."
Your Priorities will be open to add and discuss the ideas until the 31st January. Once all the ideas have been gathered and residents have indicated which ones are their favourites, a panel made up of Frome residents will then meet to discuss the ideas and select a shortlist to go forward to a public vote. 
Frome Town Council are asking for residents to get involved here too.  If you are interested in being part of that panel, please do sign up.  The panel will assess how much support there is for any idea, they will also look at how well the projects fit the brief of celebrating the Jubilee within the Council's strategic framework, how feasible it is within the timeframe, budget and other constraints and finally, how does the project benefits those with greatest need.
To keep up to date with our plans or to submit your own ideas please visit our Platinum Jubilee page. Alternatively, you can send your ideas to info@frometowncouncil.gov.uk, call us on 01373 465 757 or fill in this form: