A new exciting series of grants are now available from Frome Town Council  in place of the outgoing multi-year agreements.  The Substantial Project Grant and the Sea change grants will now sit alongside the Mayor's Grants and the Community Grants and be eligible for groups who hit the relevant criteria.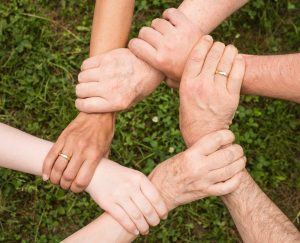 The Substantial Project Fund has been created to support larger projects which show they are working to strengthen community cohesion, demonstrate economic benefit, utilise social capital and where possible, focus on prevention in order to create long lasting change.  This is open once a year, and applications are invited along with the Community Grants until 27th January.
The Fourth grant package, the Sea Change Fund, will come on-line in April and will particularly look to support organisations who require funding and a package of support in order to move direction or launch a new project.
Funding for events is also open for expressions of interest from The People's Budget event process. As in previous years £25000 is available for community groups to pitch their events ideas and then the residents of Frome will vote for the events that they would most like to see.  Community groups must apply by the 9th February in order to qualify. More information, including the application form can be found on the People's Budget – Events page.
The community groups training will also be ramped up in order to support these offers.  This includes the new series of training that are being delivered in partnership with Edventure and include the courses
Mon 20 Jan – Does My Idea Have Legs? – The Product/Market Fit.
Tue 17 Mar – Creating a Business that Makes a Difference.
Tue 5 May – A Sustainable(ish) Makeover for your Business or Community Group
All the courses can be found on Edventure's website.
The grants rounds are open until 27th January and you can see the criteria and apply at: www.frometowncouncil.gov.uk/your-community/organisation-support/grants/
And further information about The people's Budget can be found at www.frometowncouncil.gov.uk/your-community/peoples-budget/