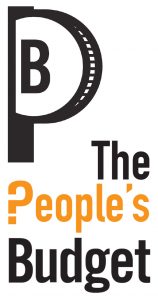 Frome Town Council has introduced the People's Budget (PB), a way for local people get to make choices about how local money is spent. We are changing the relationship you have with Frome Town Council giving you the chance to make direct choices & decisions about how local public budgets are spent.
This year we've made £35,000 of the Council's 2019/2020 budget available for PB.
You Will:
Have the chance to be involved
Be given all of the information to make your choice
Know how your vote will count
Collectively make the final decisions
There are two different votes:
The People's Budget: Events
Funding from Frome Town Council goes to community events through the People's Budget Vote. Frome groups looking to put on events over the coming year have a chance to pitch for a portion of this budget to local residents. Click the link below to find out more about this year's vote.
Find out more about PB: Events
The People's Budget: Town Vote
The town vote allocates funding to projects to be realised in the coming year. Projects must be in line with Frome Town Council's strategic plan but will only be delivered if voted for.  This year in order to get a positive, representative result we have consulted Frome residents about what projects they would like to see put forward, and we will run a single transferable vote. This means that respondents will be asked to choose a first and a second preference project. If no one project has a majority of first choice votes the votes for the project with the fewest votes will be reallocated to their second preference. Therefore, we get a project backed by the majority of voters.
Find out more about PB: Town Vote
Last updated August 2019.