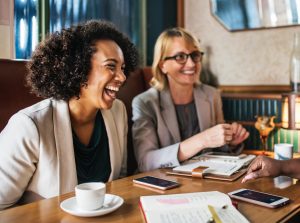 Frome's Business Breakfast programme for 2019 is now available and will feature a wide range of topics to support local businesses.
The breakfasts will now be held on the first Wednesday of the month and feature a local speaker with expertise in a hot topic. Attendees are invited to ask their own questions, join the discussion, or simply sit back and absorb the information. They are open to all, with attendees coming from small start-up businesses to established companies across the town. event that presents bite sized business talks for the local community.
The upcoming Business Breakfast will be at 7am on Wednesday 3 April and will focus on keeping your business safe on the web.
IT Security expert Rik Kershaw-Moore of Tsiolkovsky Solutions Ltd will explain why your business is at risk from Internet scams and security threats and explain what practical, inexpensive, steps you can take to protect yourself and your business.
Organised by Frome Town Council, Frome and District Chamber of Commerce, and Business Manager Mairi Connelly, the breakfasts are a great opportunity to pick up practical business skills to help your business and to meet with other local organisations.
Topics for 2019 Business Breakfasts include IT security, creating a clear strategy for your business, marketing, energy efficiency and goal setting. You can find out more about Frome's Business Breakfast Programme here.
Book your ticket for April's Business Breakfast here.