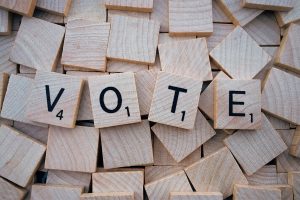 Frome Town Council and Mendip District Council elections are held every four years.  The elections are organised by Mendip District Council and notification has been given that the next town council and district council elections will be taking place on Thursday 2 May 2019.
Frome Town Council covers roughly the built-up area of Frome town. It is surrounded by Selwood parish and Berkley parish Councils. There are other parishes like Nunney and Beckington nearby. The town is divided into 8 wards and depending on the size, each ward is represented by one or more Town Councillor. There are 17 Town Councillors in total. A full list of candidates standing will be released by Mendip on the 4th April 2019.
You need to register at www.gov.uk/register-to-vote in order to vote. It's easy and takes a few minutes. You'll need your national insurance number, your name, address and your date of birth. If you're stuck, pop into the Town Hall with details and we'll help you.
If you are unable to attend a polling station during election day or would rather vote by proxy or by post, you can apply to do so by going to on Mendip District Council's website.  You'll need your date of birth and address handy and the name of your proxy voter and you must already be on the electoral role. Applications to vote by post close at 5pm on Monday 15th April.
You can vote for both district and town council candidates on the 2nd May at the same polling station. You'll be sent a polling card in advance of the election and you need to take this along to the polling station in your ward. You will receive two separate polling cards: one for each election and depending on which ward in the town you live in, you'll either have one, two or three votes.
For further information and for useful links go to: www.frometowncouncil.gov.uk/council/2019-local-elections/