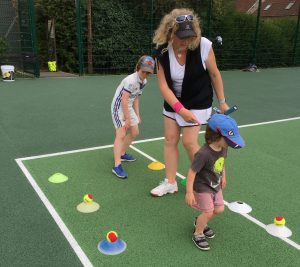 Thanks to national charity Tennis for Free, Frome Town Council and Frome Selwood Tennis Club, families across the town are enjoying free tennis on a daily basis.
With half term on the horizon anyone who hasn't already given it a go is encouraged to stop by the community tennis courts on the Mary Baily Playing Field throughout the week for a fun and free holiday activity.
Councillor and Deputy Mayor Mark Dorrington said, "We want to provide as many opportunities for people to get outdoors and active as we can. Tennis is a great way to entertain the family during half term and even better that Frome residents can take part at no cost to them."
You can perfect your game by keeping it up throughout the year, with free entry to courts every Monday to Friday 3.30 – 5pm. There are also Coach led Tennis for Free sessions on Saturdays 2.30 – 4pm, where equipment and one on one support will be available.
If you're thinking of using the Community Courts on a regular basis at other times of the week then the Annual Community Season Ticket is an affordable way to play. You can buy a season ticket, which costs £40 and is valid for a year from the date of purchase and can be used as often as you like in that time. More information on the season ticket is available here.
To find out more about Tennis for Free in Frome go to: www.frometowncouncil.gov.uk/tennis-for-free-in-frome