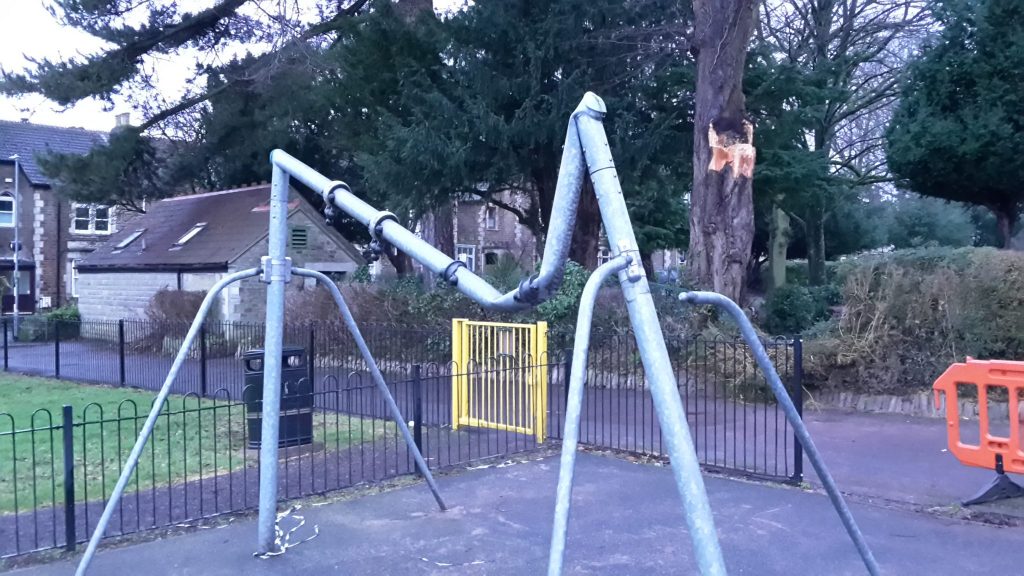 Please bear with us…
The swings were damaged when a branch came down in the high winds overnight on Wednesday 17 January.
We're busy working with our insurers – and we'll have everything replaced and back in order as soon as possible. But apologies for any inconvenience or disappointment this causes in the meantime.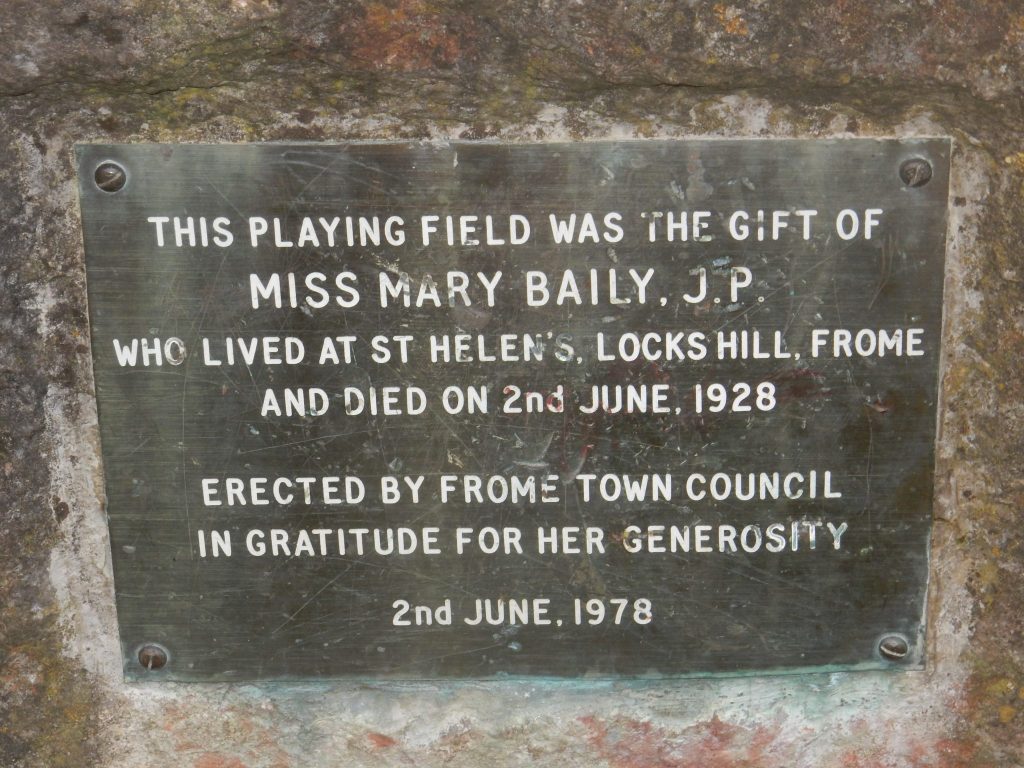 Run and play – then play some more
Just next door to Victoria Park is the Mary Baily Playing Field.
Generously left to the town by local resident Mary Baily in the 1930s, the playing field is now one of Frome's best spaces for play.
Getting here
There's access from Somerset Road, Park Road, through Victoria Park and from Tickleberry Alley.
Mary Baily is an easy walk or bike ride from the town centre.
What can I do here?
Dedicated play areas for toddlers and children
Frome's skatepark
Ball games allowed! Basketball, football, cricket & street snooker on the inclusive sports & games court
Run around! Mary Baily is fenced all the way round; it's dog-free; and it has great lines of sight because it's flat. All good for folks looking after little ones
Play tennis – you can book to use the community courts here. Find out more about free tennis sessions that are on offer here.
Anyone for tennis..?
The Mary Baily tennis courts were developed in partnership with Frome Selwood Tennis Club and opened in May 2016.
Click here to find out more – including information about how to book the new courts.
And click here to find out more about our tennis for free in Frome scheme, which anyone is welcome to join in with!
Anything else I should know?
Play is an essential part of every child's life – and we want children to be able to play in safe, clean and well-designed spaces. This means that dogs are banned from Mary Baily at all times. Click here to find out more about the Dog Control Orders that apply in our parks & green spaces.
Future plans
Since they're next door to each other, it made sense to draw up a combined plan for Victoria Park and Mary Baily.
This plan was approved in March 2016 – and we're working on it right now!
Why not sign up to our mailing list so you can keep up to date with progress on the plan?
We'd also love to hear from you if you have any comments on the plan:
01373 465757
Or come in to see us at Frome Town Hall (Christchurch Street West, BA11 1EB)
Last updated 24 January 2018