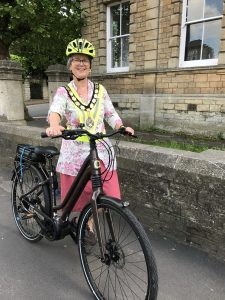 Transport has a huge impact on our lives, on the environment and on the local economy. Whilst it is not an area that town and parish councils usually get involved in, there are some key actions that can be taken that can help to increase active lifestyles, reduce air pollution and enhance the local economy.
The council's transport strategy outlines some of these opportunities while highlighting key roles for other stakeholders including the planning authority Mendip District Council, Somerset County Council and transport providers.
Read the Frome Town Council Transport Strategy and Frome's Transport Strategy action plan.  At Town Matters on the 27th September 2017 the strategic priorities were agreed which include:
Research into travel needs
Promoting active travel, such as the Missing Link School Travel Challenge
Lobby Somerset for better cycling routes
Planning – support and lobby for mix of work, housing and services, walkable neighbourhoods, safe walking and cycling routes
Reducing fossil fuels – lift share, electric vehicles, public transport
Exploring alternatives – tailoring solutions to meet mobility needs
Transport Work So Far…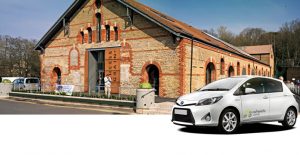 Here are some of the activities we've been undertaking to reduce the impact of transport in Frome so far:
We secured funding from the DfT in 2014 to set up a community car club. Co-Wheels offer two efficient petrol vehicles for affordable hire, enabling households to avoid the cost and hassle of running a second car.
We help to facilitate the Frome and Village Bus Users Group and promote bus use, for example through distributing bus timetables and the annual Catch the bus week. We also helped to support the set up of a weekly village to Frome bus service.
We are working with the train operators to get better services for Frome
We helped to secure Section 106 money to facilitate improvements at Frome Station. This includes better signage and an accessible bus stop
We ran the Frome School Active Travel Challenge in May 2018. Watch the short film we made about it.
We secured funding to offer free and subsidised cycle classes and bike maintenance, in partnership with Sustainable Frome
We secured free electric charge points for cars (and bikes) at the Cheese and Grain and are looking for further locations for additional charge points. Search for and view charging points on a map.
We are promoting lift-share and other carbon cutting transport methods
We have two electric bikes available for hire from Cycology – book online here.
We set up a volunteer driver scheme to enable people without easy access to transport to access the things they need – we always need more drivers, even an hour a month is a great help. Find out more on our Community Cars page.
We also provide information on public transport and can book coach travel at our information point at the town hall.  Find out more on our public transport page.
Response to Somerset Passenger Transport Strategy Sept 2018
Frome Town Council believes that Somerset's Passenger Transport Strategy should look further ahead to 2050 to enable a more strategic and ambitious vision. As part of this it is important that Somerset investigates or commissions a more comprehensive survey of transport needs in each area to ensure that services can be developed in response. This will help rail and bus service providers to explore and introduce additional services. Frome Town Council's full response to the consultation is available Somerset Passenger Transport Strategy 2018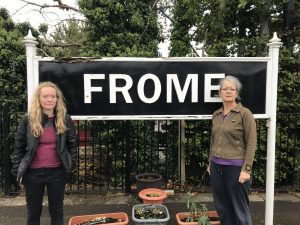 Response to Rail Consultation February 2018
Frome Town Council worked with local rail experts to submit a response to the Department for Transport's recent rail consultation which covers services to Frome. Our response if available here and calls for better, more regular services to the town Frome Town Council Response to GWR Consultation Feb 2018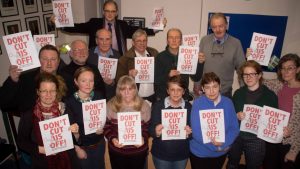 Last updated 9th October 2018