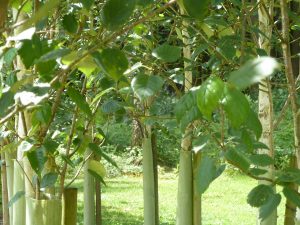 We're passionate about our trees here in Frome, whether that's planting them or protecting them.
And because of that, we've committed to be Wild about Trees.
We're planning to plant thousands of trees over the coming years and you can find out more about our Wild about Trees project by reading these reports:
Wild about Trees project (September 2019) (PDF, 1.04 MB)
Wild about Trees project (November 2019) (PDF, 0.99MB)
To get the project off to a great start we're hosting two community planting days this February half-term with the specific aim of fighting climate change.
We'll be planting over 1,300 native UK tree and shrub species including common oak, rowan, wild cherry, beech, silver birch as well as shrubs such as hawthorn and guelder rose.
On Tuesday 18th February, we're planting 500 trees in the field below the allotment site on Birchill Lane.
Then the next day – Wednesday 19th February – we're going to be planting around 800 trees at Weylands.
Get involved
We want as many people as possible to help us to plant these trees. It would be amazing if we had 1,300 different people all plant a tree.
At both spaces, we'll be there between 10am and 2pm to help you plant a tree and shape the future of the town and our rangers will be giving a brief talk every half hour to explain the project and give you tips on how to plant your tree successfully.
To guarantee yourself and your family a tree – or trees – please book your free space(s).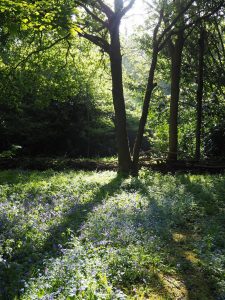 Alternatively, you can turn up on either or both days between 10am and 2pm, but please note, you might have to wait a little longer for one of our Rangers to become available and we won't be able to guarantee you a tree.
What to bring
Yourselves, obviously! And please dress for the weather.  It's likely to be wet and muddy underfoot – and it might be chilly and windy on the day – so please come prepared.
If you have gardening gloves, trowels and spades, these will all be very useful.
Getting to Weylands
Weylands is not far from the town centre, with access on foot and by bike from Welshill Lane and Weylands. You can also get here via Whatcombe Fields. View this map for more detail.
There's no dedicated parking at Weylands, and the nearest public toilets are in the Market Yard – a level walk of about 1 mile from Weylands (involving a road crossing), so please plan ahead.
Let us know if you have any queries at all; and we'll see you all in February.