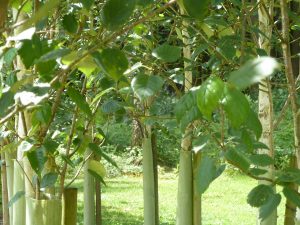 We're passionate about our trees here in Frome, whether that's planting them or protecting them. And because of that, we've committed to be Wild about Trees.
We're planning to plant thousands of trees over the coming years and you can find out more about our Wild about Trees project by reading these reports:
Wild about Trees project (September 2019) (PDF, 1.04 MB)
Wild about Trees project (November 2019) (PDF, 1MB)
The project got off to a great start, with two community planting days held over the February half-term with the specific aim of fighting climate change. Hundreds of people braved the rain and cold to plant a grand total of 1,200 whips – 500 trees in the field below the allotment site on Birchill Lane and around 700 trees at Weylands.
We planted native UK tree and shrub species including common oak, rowan, wild cherry, beech, silver birch as well as shrubs such as hawthorn and guelder rose. Have a look at the galleries further down the page to see the many happy volunteers planting their trees.
What's next?
For the second phase of the Wild about Trees project, we're planning planting at Mary Bailey and Rodden Meadow. Here are our first draft plans:
Planting at Mary Bailey
Focussed along paths and around the edges of the space; leaving the main grassed area for play and recreation, planting will consist of mainly whips, though several more established trees will be planted at a few key spots.
Trees to create shade will be planted along part of the children's play area.
A Tiny Forest will be stretched along the dipped land adjacent to the line of mature trees.
Benches will be positioned in between trees along the line of the tennis courts; and bulbs will be under-planted.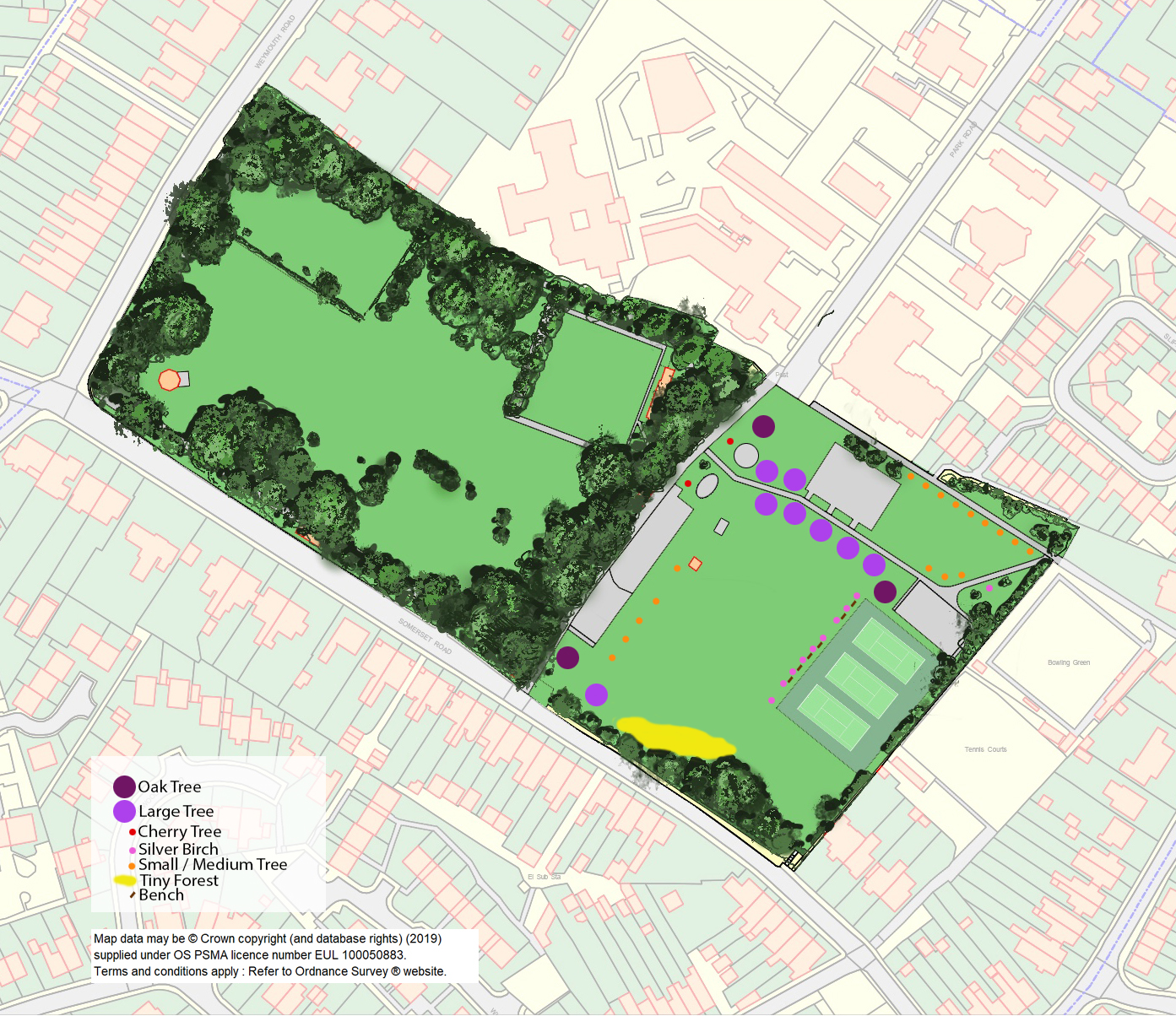 Planting at Rodden Meadow
The main meadow area will remain open and hold focus on the single mature Oak situated there; planting around the edges and directing pathways will be a focus.
A Tiny Forest will be planted to the eastern end of the meadow; and more trees will be planted within the central hedgerow.
Some key planting will bring seasonal colour and areas of shade around the planned pond.
Succession planting will be important. Smaller trees and two picnic benches will create a focus in the smaller area by Willow Vale.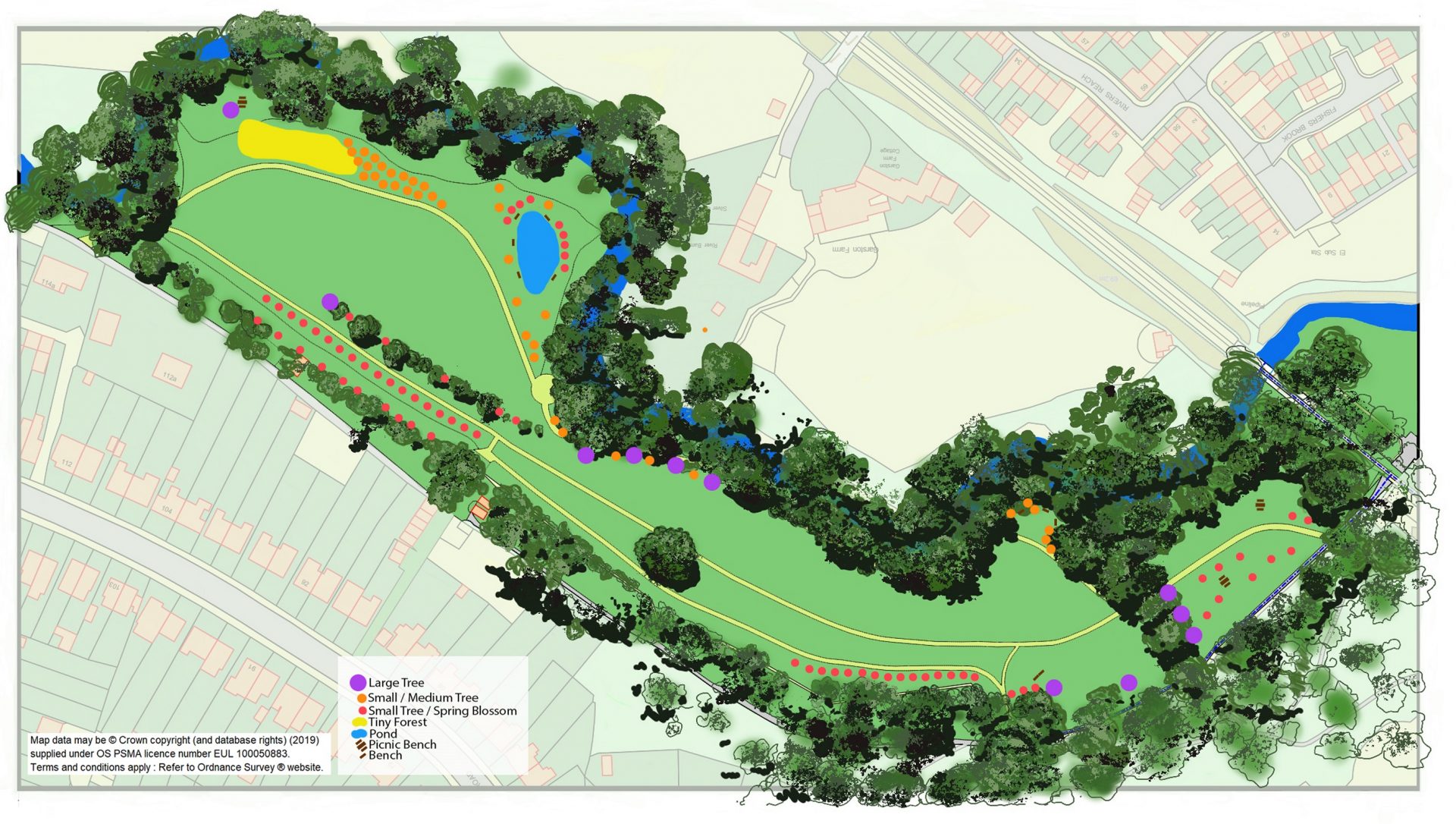 We're excited that a Tiny Forest will be planned for both spaces, the aim is to plant 600 native trees with over 30 different species in an area the size of a tennis court. Evidence supports that Tiny Forests can absorb carbon dioxide up to 30 times better, can be 30 times denser and see 100 times increase in biodiversity.
We would like to hear your views and ideas to develop the meadow for everyone to enjoy.
A series of drop-in engagement sessions are being hosted in Rodden Meadow to hear directly from those who use the space.
The first session on Monday 26th October was able to take place, and thank you to all those who dropped by and shared your thoughts.
Due to the national lockdown the sessions on Saturday 7th and Sunday 8th will need to be rescheduled, this is likely to take place in January.
In the meantime, we welcome your comments and your ideas so please do get in touch by emailing Helen Viner at hviner@frometowncouncil.gov.uk.
Get involved
Thank you to all those who helped with mulching our trees at Weylands over the summer. The mulching has finished but you can still watch our Ranger Phil's guide to successful mulching, which might be helpful for your own garden.
Birchill Lane – 18 February
Weylands – 19 February
Get Involved
There will be plenty more opportunities to help plant and care for trees as we continue towards our goal of planting 27,000 trees in the next few years – one for every Frome resident! We'll be sending out some great stories from our community planting days soon, so get in touch to join our Wild About Trees mailing list. You can email us at info@frometowncouncil.gov.uk or call 01373 465757.
Last updated 6th July 2020.