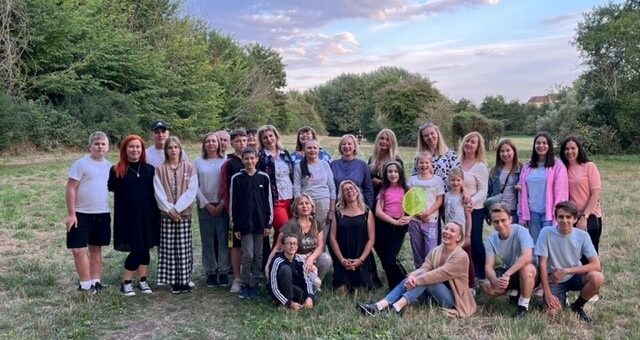 Frome Town Council welcomes all refugees and now has two dedicated members of staff to help support the refugee community in Frome the surrounding area.
Dmytro Romaniuk and Iryna Ladyzhenska have been employed by Frome Town Council with funding from Christian Help and Action for Refugees in Somerset (CHARIS) who provide wrap around resettlement services in Somerset.
Dmytro and Iryna will work as Hub Co-ordinator and Social Facilitator in partnership with local refugees to assess what is working well and what needs developing, in order to shape a service that positively engages with those already living in the area, whilst also supporting those who newly arrive.
Dmytro and Iryna will link in with local existing services and opportunities, be a point of contact for refugees, signpost to regional and national services for practical support and offer cultural and social opportunities.
Both are Ukranian citizens and will take over from the support work that has so far been done by volunteers at Frome Welcomes Refugees.
The Frome Support Hub will be open weekly on a Tuesday between 10am-3pm at Frome Town Hall Café. All refugees from all countries are welcome.
There will also be Welfare Checks conducted by Mendip Health Connectors at the Refugee Hub on Thursdays from 12pm-2pm.
You can contact Dmytro and Iryna at Frome Town Hall on 01373 475 579, or by email: Dmytro Romaniuk or Iryna Ladyzhenska.
Прочитати українською можна за посиланням
If you require this to be translated into a different language please contact us and we'll do our best to accommodate your request.
Visit our Support for Refugees page for useful links for refugees, their hosts and those looking to offer support: