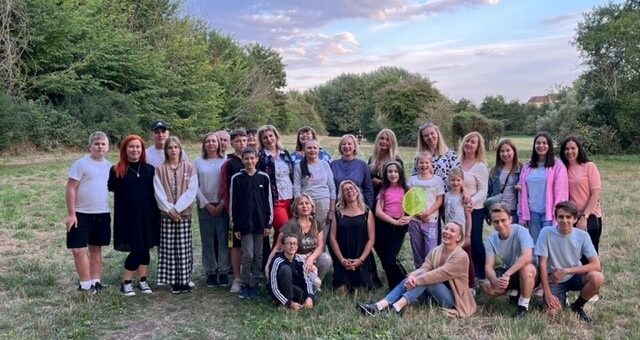 Frome Town Council welcomes all displaced people and have dedicated staff to help support the refugee and asylum seeking community in Frome and the surrounding area.
Iryna Ladyzhenska has been employed by Frome Town Council with funding from Christian Help and Action for Refugees in Somerset (CHARIS) who provide wrap around resettlement services in Somerset.
Iryna works in partnership with the local displaced community to assess what is working well and what needs developing, in order to shape a service that positively engages with those already living in the area, whilst also supporting those who newly arrive.
Iryna links in with local existing services and opportunities, is a point of contact for refugees and asylum seekers, signposts to regional and national services for practical support and offers cultural and social opportunities.
Iryna is a Ukrainian citizen and will continue to develop the support work that has so far been done by volunteers at Frome Welcomes Refugees.
The Frome Welcome Hub will be open weekly on a Tuesday between 10am-3pm at Frome Town Hall Café. All displaced people from all countries are welcome.
There will also be welfare checks conducted by Mendip Health Connectors at the Welcome Hub on Thursdays from 12pm-2pm.
You can contact Iryna at Frome Town Hall on 01373 475 579, or by email: Iryna Ladyzhenska.
Прочитати українською можна за посиланням
If you require this to be translated into a different language please contact us and we'll do our best to accommodate your request.
Visit our Support for Displaced People page for useful links for refugees, their hosts and those looking to offer support:
Past activities
Here are some of the things we've been up to this year. We have organised many different types of activities and events, and we always welcome any suggestions if there is something you would like to see.
Refugee Week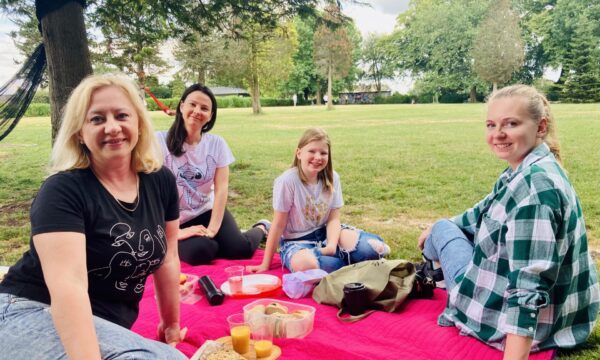 In June 2023, we held 2 events for Refugee Week – a Ukrainian cultural awareness session and a community picnic in Victoria Park. The zine below was created at the community picnic by refugee families from several different countries, supported by Caravan Arts. The zine pages will also be on display at Frome Town Hall from 24th August to mark Ukrainian Independence Day.
Arts & Crafts Session

In August we had a free arts and crafts session for all ages. Some people used their creativity to make handmade notebooks to take home while others did drawings, collages and made window decorations from tissue paper.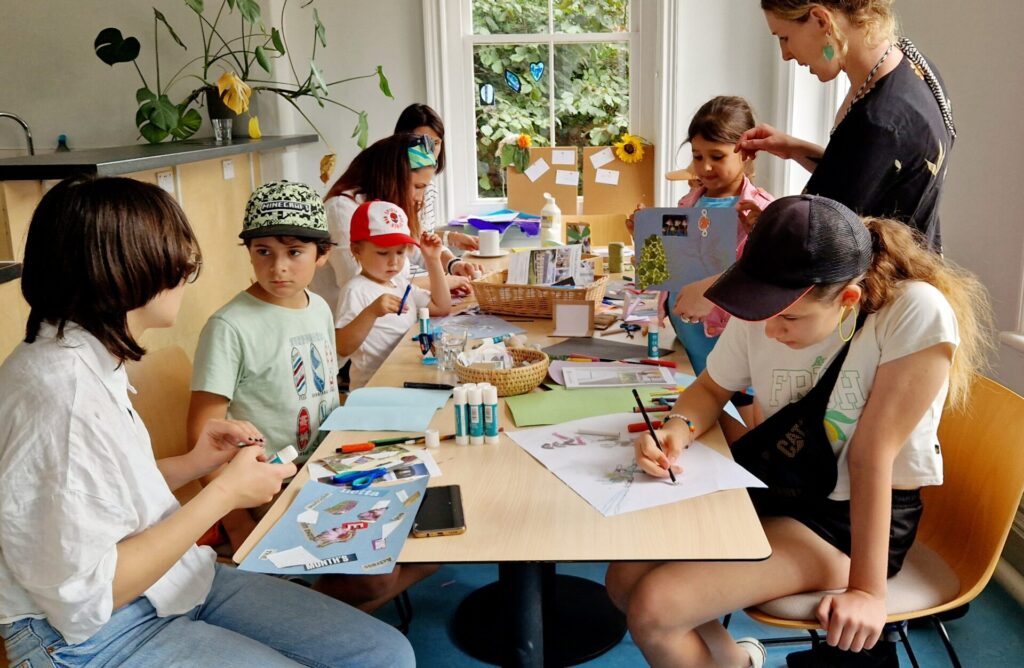 Ukrainian Independence Day

For Ukrainian Independence Day on August 24th we put together an exhibition at Frome Town Hall. The exhibition includes information about the history and culture of Ukraine with beautiful embroidery and artwork on display too. It was curated by Iryna Ladyzhenska, Frome Town Council's Welcome Hub Social Facilitator.