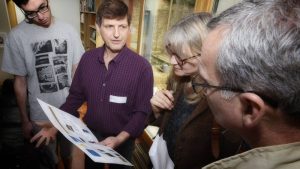 Improve Don't Move – 19 May
Frome's first ever home improvement event, 'Improve Don't Move', is taking place on 19 May. So, if you've been wondering how you could do more with your home then pop by for talks, demos and stalls from insulation specialists and renovation experts to garden gurus. Read more here.
Discuss and Do – 22 May
With new General Data Protection Regulations coming in this month Discuss and Do's free GDPR training held at the Rye Bakery on 22 May at 6pm is not to be missed. Knowledgeable speakers will lead the evening and examine some of the areas your organisation needs to consider. Find out what to expect here.
School Travel Challenge – 21/25 May
The School Travel Challenge is back with week-long fun and activities including BMX shows, smoothie bikes, Dr Bike and obstacle courses happening across the town from 21-25 May. Forget getting stuck in traffic why not find a new way to get to from A to B? More details can be found here.
Annual Council Meeting – 23 May
The 23 May means it's time for the Annual Council Meeting and the election of the Town Mayor and Deputy Town Mayor.
Everyone is welcome, and we'd love to see you there so please do join us. You can take a look at the agenda here.
Clean Healthy Future – 30 May
A Clean Healthy Future, the final part of the Nikki Jones Energy and Climate talks, is on 30 May. The local community is being invited to share and explore ideas around cutting air pollution and emissions in Frome. Find out more about the event here.
Parking in Frome – 4 June
On 4 June 'Parking in Frome' will enable residents to talk about a variety of parking and highway safety issues throughout the town. This event will give an overview to help us lobby Somerset County Council and Mendip District Council. Just come along to the Town Hall from 7pm or find out more here.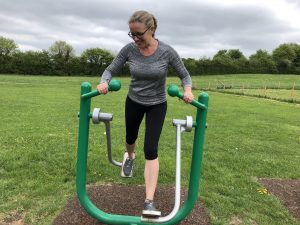 Outdoor Gym Sessions – 4/23 June
To help encourage more people to use the outdoor gym equipment in Frome, we have arranged informal drop in sessions at the gym. These start on Monday 4th June and will run for 8 weeks, every Monday at 9.30am. Sessions will last an hour and will be free to join in with. Find out more here.
A Plastic Ocean – 6 June
Due to popular demand we'll be hosting more viewings of 'A Plastic Ocean' on 6 June, one at 12.30pm and a later one at 7.30pm. Please book your space here.