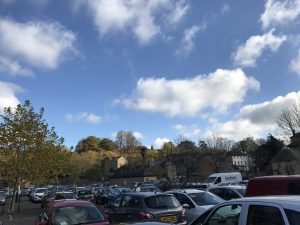 A parking event will take place on the 4th of June at Frome Town Hall hosted by Frome Town Council. Residents will have the opportunity to discuss different parking and highway safety issues affecting both residents and businesses. The aim of the event is to get an overview of parking and road safety issues throughout the town, including the outlying housing estates and the trading estates.
Frome Town Council will use the feedback from residents and use it to produce recommendations that will be used to lobby Somerset County Council and Mendip District Council.
Councillor Mark Dorrington said "The issue of parking in Frome is becoming more problematic.  This event will enable us to gather information and present an entire picture of parking to the District and county councils in the expectation that they will take it forward. It will also look to find practical solutions for residents and businesses alike."
The tool box of solutions is expected to include details of car sharing schemes and other initiatives in line with the Town Council's Sustainable Transport Strategy. Following the event, a web based "how to guide" will be published to include information on how to approach the introduction of new schemes.
The subjects to be discussed will include residential parking and road safety, Business and retail parking on the trading estates, Town Centre issues regarding where workers park and Public Car Parks.
The event Parking in Frome will be on the 4 June, at Frome Town Hall, from 7.00pm – 9.00.  All are welcome.