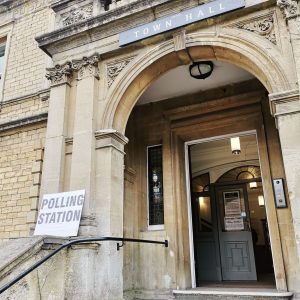 It's been exciting to see such lively debate and discussion around this year's local elections for the town and district councils, and great to see democracy thriving in Frome. But once you've cast your vote at the polling station, what happens next?
May 2 – Election Day
Polls will close at 10PM, after which voting forms will be picked up and delivered to Mendip District Council to be counted.
Counting will start on the following day.
May 3 – Results Announced
Votes will be counted on Friday, starting with votes for district councillors and then moving on to votes for town councillors. Mendip District Council will announce results as they're confirmed on their website and social media, and Frome Town Council will share these results once they're available on Facebook, Twitter, and our dedicated elections page.
Counting is done alphabetically by ward, so Frome should be near the start.
Frome Town Council has 17 councillors in 8 wards.
After the Results
FTC will share results once they become available and update details on our website.
Newly elected councillors will officially take office on Wednesday, 8 May 2019.
All newly elected councillors will need to fill in essential paperwork before they can conduct any business (such as voting at council meetings) as a councillor. Frome Town Council has planned an induction programme for all FTC councillors, before the first Council meeting on May 15.
May 15 – First Council Meeting, 7pm at Frome Town Hall
This will be the Annual Council Meeting and the first meeting of the new Frome Town Council. Current mayor, Rich Ackroyd, will remain Mayor until this meeting. The first item of the Annual Council Meeting is always the appointment of the new mayor for the year ahead.
Councillors will also appoint a deputy mayor, leader of the council, deputy leader, chairs and lead councillors, as well as reviewing the details of the various committees and panels of the council.
Everyone is extremely welcome to come along to this meeting which will be a great chance for residents to get to know the councillor/s for their ward. As usual, questions and comments from the public will be welcomed.If you have any further questions about new councillors, please get in touch by emailing info@frometowncouncil.gov.uk
Published 02/05/2019