In a mere matter of weeks, on Friday 24th November, we will be declaring Christmas in Frome officially open with our annual Christmas Light Switch On and Lantern Parade, celebrating with an evening of musical merriment!
The festive fun begins at 5pm with Frome Town Band bringing plenty of Christmas cheer, followed by Rock Choir singing popular Christmas crowd-pleasers. We're also delighted to announce that Frome favourites, the Frukes, will be spoiling the town with a set to get you dancing the night away!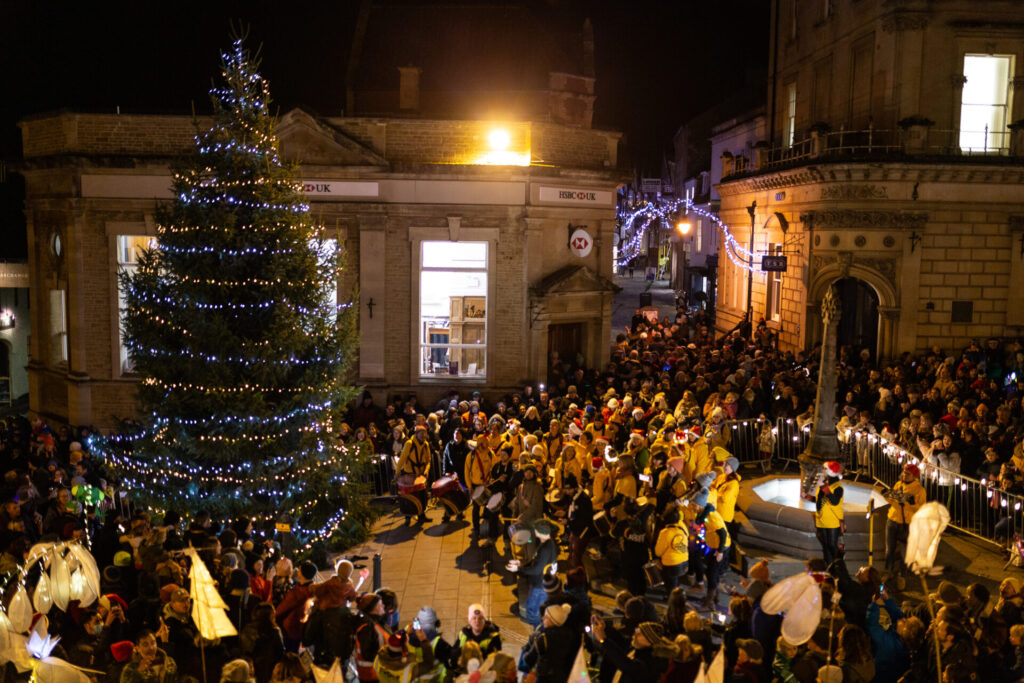 Mayor Philip Campagna said, "The annual Christmas Lights Switch on and the fabulous community minded Light the Night Lantern Parade is an event all of Frome looks forward to and it really does mark the start of the festive season in the town. I'm looking forward to enjoying all the fantastic local musicians and singers performing and see the magical Ice themed lanterns as they journey through the town!"
Alongside the musical performances and lantern parade led by the rousing Jamma de Samba band, there will be a few magical surprises in store to treat the crowds to even more entertainment…
In the meantime, why not get involved with the celebrations and purchase a lantern making kit, available from Frome Town Hall and the Discover Frome information point in the Library from £2 for a small kit. The theme of the parade is Ice and you can find plenty of ideas and instructions on how to make a beautiful lantern at home on the Frome Lanterns website.
This year, for the first time, a Christmas Little Night Market will be running from 4pm – 9pm in the Market Yard hosted by The Frome Independent. The Night Market will be offering up seasonal food and drink and festive gifts, perfect for all that Christmas shopping!
In addition, many of Frome's cafes and eateries will be open for extended hours and offering customers special Christmas treats during the evening, do keep an eye on our social media for updates and news.