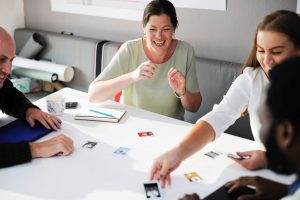 The latest training available at Frome Town Hall is for people wanting to learn more about the power of team work. Taking place on 3 July, 'Working Fairly' will consider the ways teams can create a supportive working environment.
Issues such as bias and bullying in the work place are receiving a lot of public attention and this training session has been designed to address a number of these topics, from defining discrimination to practical top tips to ensure success.
Delivered by Sue Martins who ran the popular 'How to deal with Tricky Customers' earlier this year, the training is on Tuesday 3 July from 10am-4pm at Frome Town Hall. Tickets cost £20, include lunch and can be booked here.
The event is part of a bespoke programme of training to equip volunteers, trustee and staff members with the skills they need to help local community organisations thrive. It will be followed by a training two-day paediatric first aid course on 12 July, which focuses on emergency scenarios that face those looking after young children and infants. More information can be found here.