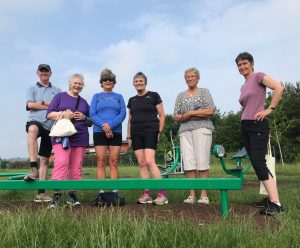 Lots of residents having been taking advantage of the outdoor gym on the Old Showfield. For anyone who wants to give it ago but isn't confident getting started alone, Frome Town Council are running informal drop ins on how to use the equipment.
Frome's Outdoor Gym is a real community affair, people of all ages, gym pros and novices alike, are using it to get fit and healthy while enjoying being outside. Of course it's also free which is great for anyone looking to save a bit of cash but wanting to get more active.
Over the next eight weeks from 9.30am each Monday a qualified instructor will be there to show you how to use each machine.
You can find out more and pre-book your ticket here.