Here is the latest update on projects that Frome Town Council are working on at the moment. If you have comments please don't hesitate to get in touch with me or any other member of the team. Thanks Paul.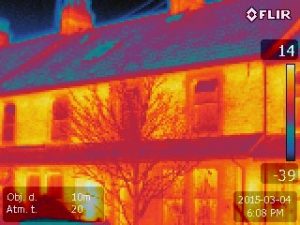 The next Town Matters meeting is happening on Wednesday 14 June, 7pm at Frome Town Hall. We will be discussing FTC's work on economic development and will welcome Tom Killen, Deputy Leader for MDC, who will be there to talk about the Mendip Economic Development Strategy. We will also discuss a proposal for a new Discover Frome information point, a review of the community toilet scheme and more. Read the agenda here 
The annual Voluntea in the Park this weekend saw many of Frome's volunteers turn out, this time to sit back and relax while others served the tea and cakes. The tea was set up as part of Volunteer Frome  to celebrate the key role of volunteers with in the town. From school governors to charity shop assistants, town councillors, children's workers and volunteer rangers in the parks and open spaces all give their time for free to support a wide range of projects, services and organisations and the tea is Volunteer Frome's way of saying thank you. The tea was opened by new Mayor Shelia Gore who thanked volunteers for their time and commitment to local groups and suggested that they too register on Volunteer Frome to be kept up to date with up-coming training opportunities and social events. Frome's vibrant community groups depend on the help of local people in many varied roles such as fundraising, communications, finance and in the delivery of practical tasks such as marshalling at events and collecting donations during the carnival procession.  Local people interested in volunteering are encouraged to log on to www.volunteerfrome.org to register their interest and search the wide range of opportunities available.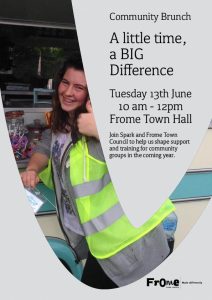 Come and join Spark and Frome Town Council for brunch in the new Frome Town Hall to help us shape support and training for community groups in the coming year. RSVP to flahertyl@frometowncouncil.gov.uk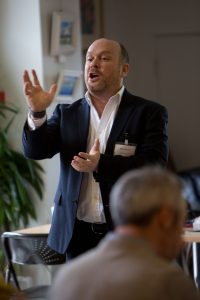 Held at the Cheese & Grain on the 6th June, the Frome Business Breakfast focused on the topic of tourism and how Frome can improve its visitor services. At the event, John Turner of Visit Somerset outlined the organisation's new strategy for 2017/2018 and highlighted Frome as a vital part of the Somerset Tourism economy and one of Somerset's major assets. Speaking on the importance of visitors to the county, John said, "Tourism and the overall visitor economy is a crucial part of Somerset's economic output, generating £1.3 Billion annually and supporting 34,000 full time equivalent jobs." The breakfast also acted as an opportunity for local businesses and organisations to come together and talk about how Frome's services could be improved for visitors. Better signposting around the town centre and a space to promote all the amazing events that take place in the town were raised by attendees. In response to this demand, the Town Council is currently working with Somerset County Council to introduce new signage to Frome and the popular site Discover Frome will be reviewed and updated. Next month's breakfast, to be held on the 4th July at CIL Management Consultants in Frome, will be exploring what makes for good business and will share details on the Town Council's 'Good Business' framework. This report that aims to build on the successes of current practices by exploring new ways for businesses to play a part in the wider world. Tickets are now on sale
The new play and picnic facilities donated to Victoria Park from the Lions to celebrate their 50th Anniversary were officially opened at the Lions Fete on Saturday 10 June. The area has been very well received by the public.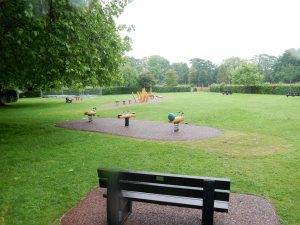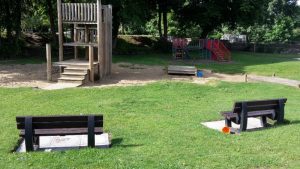 The new Bike to Health scheme opened in Frome last week. The initial vision for a Bike to Health Scheme came from retired GP at Frome Medical Practice and bike enthusiast Dr Mark Vose. He had a vision that Frome could be the first community to be able to provide cycling as a health benefit. However, one of the barriers to people enjoying cycling in Frome, particularly people with health issues, are all the hills and so the solution was to order two electrics bikes that people could enjoy cycling which have assistance if required. The Health Connectors at Frome Medical Practice will now be able to signpost patients who they believe would benefit from cycling to be able to hire bikes at a reduced cost. The scheme Bike to Health will operate from the 5th June where signposted residents will be able to hire an electric bike at a reduced fee. The costs will be £5 for half a day or a whole day for £10 and once demand has been established the scheme will be extended to the general public. For further information email nadenc@frometowncouncil.gov.uk
New Fundraiser Posts Both the external and the internal Fundraiser posts continue to be advertised. Please click here on the link or for further information contact hellardk@frometowncouncil.gov.uk
Fair Housing for Frome, funded by Frome Town Council's participatory budgeting events fund is hosting the third meeting in a series of interactive workshops to explore the housing issues and needs of the town. For more information click on the link.
Frome Town Council Offers Pioneering Summer Placement Frome Town Council is looking for an enthusiastic person to join their resilience team. Resilience Manager Anna Francis said 'Competition for jobs, particularly for young people, is at an all-time high. Having relevant work experience is a key way to differentiate yourself. Previous summer placements have gone on to get excellent jobs in this area. It's also an exciting time to get involved with Frome Town Council as we work towards becoming one of the UK's first towns to move away from fossil fuels, to reduce air pollution and cut waste. We would love someone to join the team over the summer to help support this work.' Laura Parry who did a summer placement in 2015 said 'I really enjoyed my time working in the resilience team. I helped with a wide range of interesting projects including the UK's first Share Shop and community fridge. It was thanks to this experience that I then got a position of Environmental Business Manager for Lambeth Council.' The times and dates of the placements are flexible but it is anticipated the placements will be for two days a week over the summer months. A £50 a week bursary will be provided. To apply check the full details here. The deadline for applications is 26th June.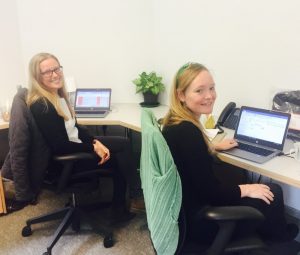 Anna Francis and Nicola Cretney settle into their new desks. Although Nicola did have a running meeting with Chris Stringer to show her the Parks & Open Spaces as part of her induction. There are links between the areas of Health and Wellbeing and the work that Chris and the parks team undertake.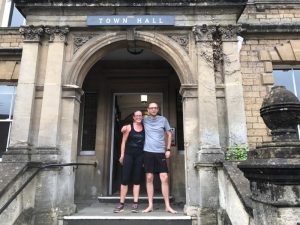 Frome Reads teamed up with Frome Children's Festival at Frome Carnival Club Funday in Victoria Park. It was the first outing for the Frome Reads book corner with a series of free activities saw children and their families going on a bear hunt around the park following a trail exploring every corner, personalising their own Frome Reads bags by spray painting and stencilling and enjoying the book corner full of children's books kindly donated by Frome Rotary Club. One of the first visitors to the corner was the Mayor Sheila Gore who had opened the funday. Frome Reads is designed to ensure that reading becomes embedded in town life.  Councillor Kate Bielby leading the initiative said 'We were delighted to be involved on Saturday at the Carnival Funday, a favourite event of mine. It was incredible to see the park so full of activities and families enjoying themselves. Going forward we are looking to grow the Frome Reads to ensure that there are reading opportunities all over the town" Keen to support the work that the library already does Kate went on to say "If you find a book you like on one of our shelves why not drop into Frome Library and borrow more in the series. The library is free to join and easy to use, with librarians on hand to talk you through the process and regular events for children and families." Frome Reads is a Frome town council initiative. The book corner is due to appear again this summer at Frome FM's Party in the Park on 2nd July in Victoria Park and again at the Children's Festival on the 9th July at Welshmill Park. For more information about Frome Reads and how to get involved and to donate children's books to the project please pop into Frome Town Hall.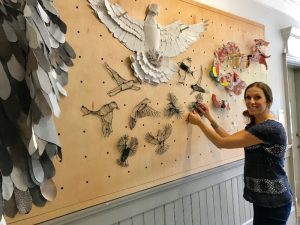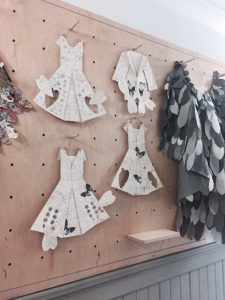 We are delighted to welcome a new exhibition into the Town Hall. Titled 'In memory of Hana' it is a holocaust memorial piece by Critchill art students from years 10,11, 12 & 13. A social event is planned for festival week to invite the students and their parents to view the work so watch this space.