The results from the People's Budget Town Votes are in and this year it was a close-run thing with the youth Project and the intergenerational project running neck and neck.  The People's Budget is important as enables local people to make direct decisions about how local public budgets are spent and £10,000 of the Council's 2019/20 budget has been made available for this winning project. There was only 1% in it but the Youth Project won the vote.
Frome Town Council had asked the residents of Frome to choose their favourite project from a shortlist of five, with the winning project being developed and delivered within the year.  The votes came in thick and fast and with 495 people voting.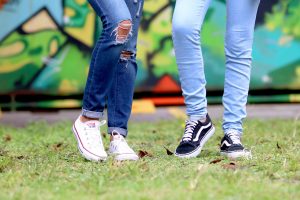 The top three were:
Youth project
Intergenerational project
The Frome Bursary
The shortlist of projects was a result of the Have Your Say 2019 consultation project which was carried out over the Summer.  Over 50 projects were added onto a voting platform, where people could discuss, highlight their favourite and add their own suggestions. Following this a sifting stage allowed the projects to be reviewed and the short list decided on. The voting was open for a month to allow the people of Frome to decide and vote for their favourite.
Councillor Maxine Crawley said: "I am delighted by the outcome of the People's Budget Vote.  All these projects and ideas came from residents and whichever won would have been a good solid result.  However, this council is interested in delivering for our residents and that includes young people and it is marvellous that the town equally recognises the importance of that too."
Frome Town Council will now look at the best way to deliver the youth project and will be inviting companies to tender going forward –  further details will be shared soon.  To sign up to receive the Town Clerk's Update to learn more about this and all our projects please go to https://www.frometowncouncil.gov.uk/council/