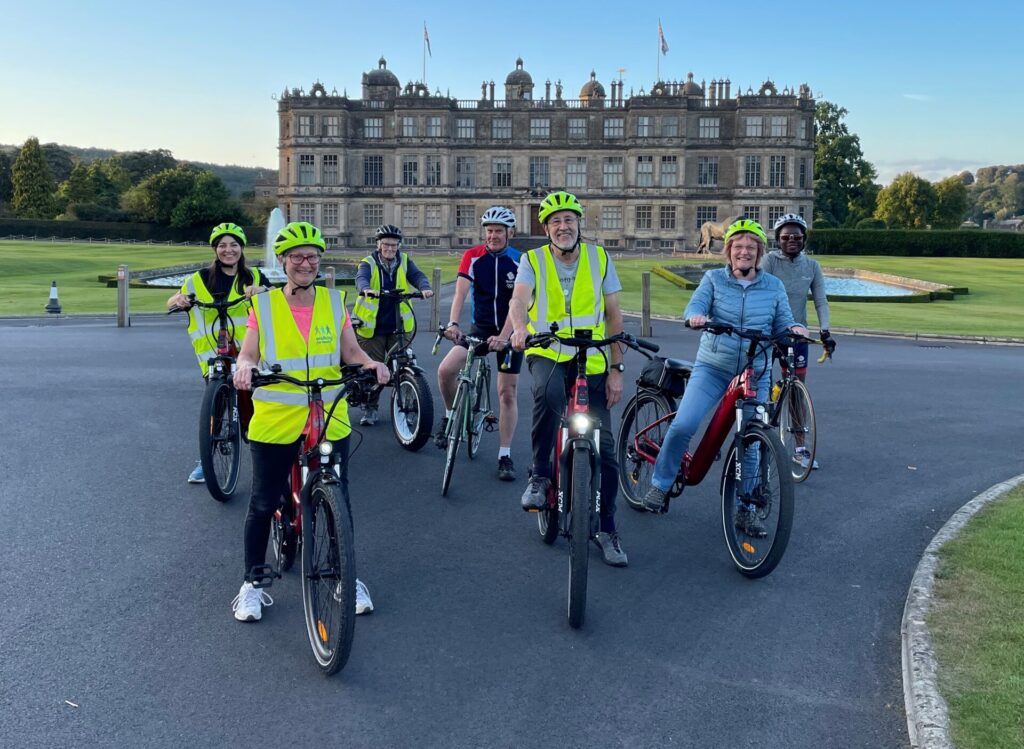 Cycle Together is run by Frome Town Council as part of the Green & Healthy Future Frome programme. The scheme supports people who can already ride a bike but would like to increase their confidence when cycling on the road. It loans participants an electric bike (ebike) along with all the accessories for four weeks plus provides six hours of guided group rides. The loan and classes are all completely free thanks to funding from The National Lottery Community Fund.
The scheme launched in May 2021 with six bikes and has been incredibly popular with all bikes booked out each month. What's more, 95% of participants said that they would cycle more in future with 68% saying they would cycle instead of using the car in future. If that switch were made, even for just 10% of journeys, it could save a 1080kg CO2e per year, and that's about as much as flying to Chicago and back!
Cllr Rich Ackroyd said: "This is a great scheme, it builds rider's confidence and encourages people to include cycling in their everyday journeys, so not only increasing activity levels and general wellbeing, but also reducing carbon emissions and congestion – it's a win-win and it's free!"
Previous participants of the scheme have said:
"I loved having the bike for a long enough period that I now know how it would impact my life to own one."
"I have absolutely loved having the ebike. I feel so much stronger, and I look forward every day to going out on a new mini adventure… Having the ebike has had a huge impact on me mentally and physically! We've had loads of fun, I had to give the e-bike back on Saturday and was really sad! On Sunday morning, I bought a second hand ebike"
Frome Town Council are prioritising people who would like to join the group rides to build confidence cycling on the road. If you would like to take part in the group rides either with your own ebike, or by borrowing one of the Cycle Together ebikes please complete the online form to register your interest head over to the Cycle Together page or contact Emma Parker or on 01373 481 956.
If you are already confident cycling on the road but would like to try out an ebike then FTC have two hire ebikes available from Pronto bikes, more information can be found on the ebikes page.
Find out about other initiatives in Frome that have been funded by The National Lottery Community Fund at the Green & Healthy Future Frome website.