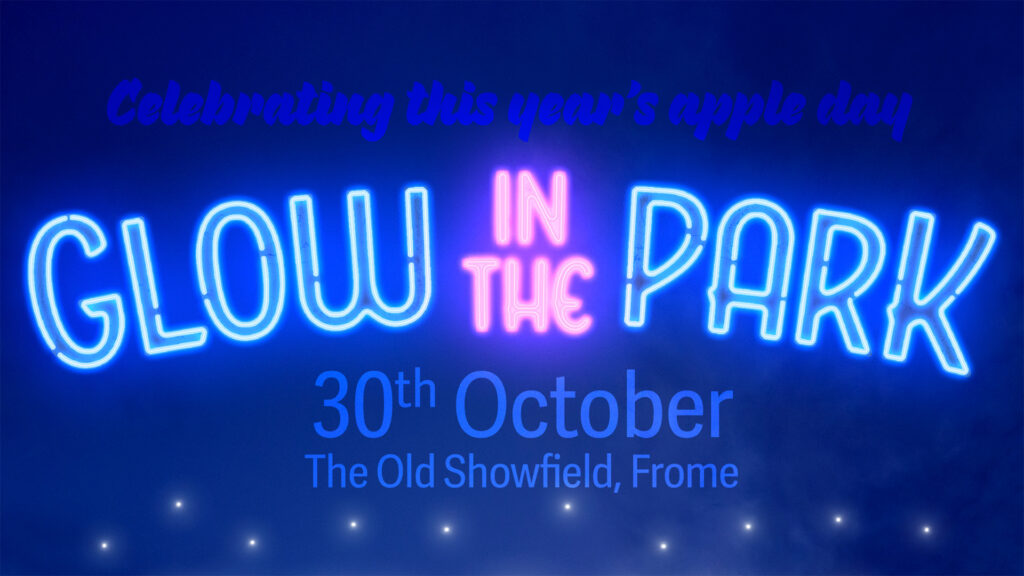 With not long to go the excitement is growing (or should that be glowing!) for our unique drone show being held on Saturday 30th October at the Old Showfield in Frome.
The drone display will be the spectacular ending to the family friendly afternoon of autumnal activities with lots to keep the kids entertained. The display is designed and produced by the proud Frome based company Celestial. The founders John Hopkins, Tony Martin and Nick Kowalski are excited to bring the original display to the town, they said: "We have designed a bespoke drone show to commemorate Frome's 'Apple Day', using a fleet of 256 drones. Featuring Frome school children to voice original poetry as part of a soaring soundtrack, the show will draw on ancient Somerset heritage and apple themes to create a stunning cosmic event for all the family." The drone display is supported by the UK Arts Council.
The afternoon will kick off with a ceremonial tree planting of a blossom circle at 3:30pm led by Mayor Andy Wrintmore. He said: "We'll start with inviting some of those who went above and beyond during the pandemic to help plant one of the commemorative blossom trees. Then the rest of the afternoon will be filled with face painting, apple pressing, pumpkin decorating and more – lots of things to make and lots of play to be had. I for one can't wait for the drone display which will take place around 6:15pm – it will be amazing!"
Alongside the seasonal activities there will be music and an array of food treats to keep you warm. From 3:30pm, catering stalls will tempt you with a host of delicacies from hot buttered crumpets to gyros, pizzas to chips and dips, tea and cake along with many more – there will be something for all tastes. And to keep the little ones entertained, there will also be children's rides including bungee trampolines, mini carousels to add to the excitement of the afternoon.
The event is free and but please come out and support local charities. The Rotary Clubs of Frome will be collecting donations on the evening on behalf of local charities including Active and In Touch, The Pod, Fair Frome and Frome's Missing Links. If you don't have any change to hand, you can always donate via text message. The Rotary have set up a text giving facility so it couldn't be easier to show your support. A donation can be made by simply texting GLOWFROME (capitals are not necessary) followed by the amount you wish to donate (up to £20) to 70085. For example, texting GLOWFROME5 donates £5, GLOWFROME10 donates £10. You can donate at any time and once the donation has been received you will be sent a prompt for Gift Aid.
As there is no parking on site, we are encouraging anyone attending the event to walk to the Old Showfield. There is limited disabled parking available at Frome Medical Centre which will be stewarded so please bring your blue badge. Additionally, we are also advising attendees to stay covid safe at the event by wearing masks and to socially distance.
The Glow in the Park event has been kindly supported by Cooper and Tanner & the Arts Council.