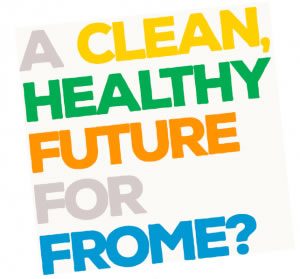 Frome Town Council is offering two part-time summer placements for enthusiastic people to develop skills in sustainability and to support the Council's projects. From becoming a 'plastic-free' town to cutting air pollution to helping Frome become one of the UK's first fossil fuel free towns, it's a growing and important area.
The placements are ideal for post A-Level, college or university students wanting to brush up their skills and gain work experience over the summer.
Anna Francis, Resilience Manager at Frome Town Council said 'Competition for jobs, particularly for young people, is at an all-time high. Having relevant work experience is a key way to differentiate yourself – that's how I got into the environment sector years ago. It's also an exciting time to get involved with Frome Town Council as we are developing a range of innovative projects and are leading the way in sustainability. Many previous placement students have gone on to find employment in this sector.'
The times and dates of the placements are flexible but it is anticipated the placements will be for two days a week over the summer months. A £50 weekly bursary will be provided for each placement.
Find out more details and apply.
The deadline for applications is 9am on 4th June.