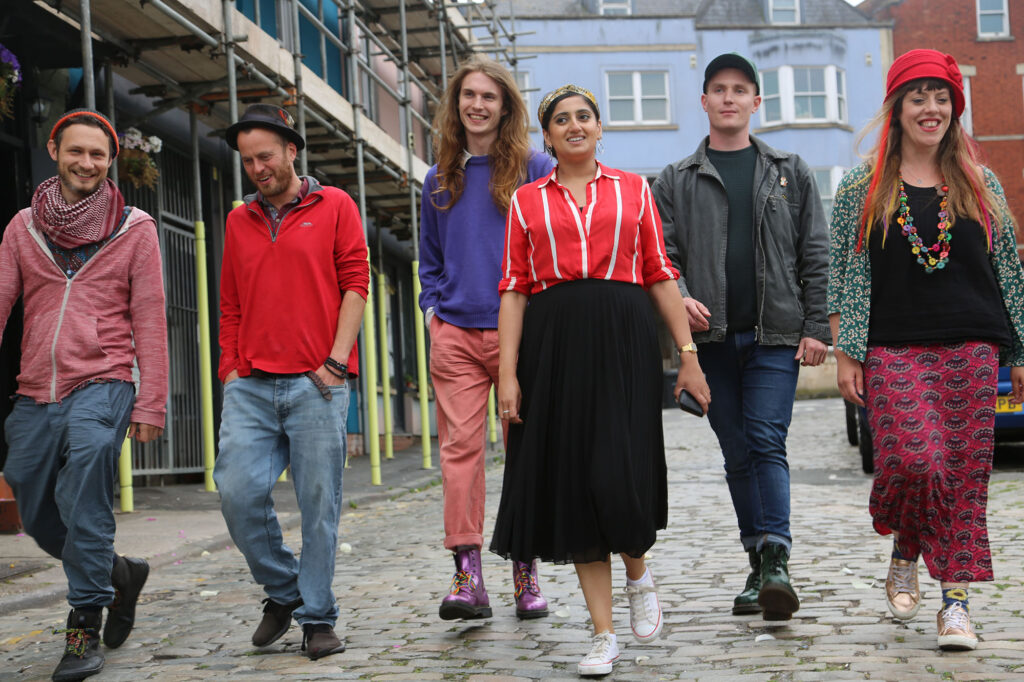 Fresh from their sell out show at the Wardrobe Theatre in Bristol, spoken word artists SIRENS, which includes Chris White, Liv Torc, Peter Bearder, Shagufta K Iqbal and musicians Hal Kelly and Pete Yelding, are coming to Frome's Great Big Green Week for an extraordinary performance which inspires a cultural revival on climate activism. Taking place on Sunday 19th September from 7-9pm at The Silk Mill, SIRENS will be weaving together work commissioned during the 2020 lockdown and will be performing a show that is a poetic and musical exploration on themes of climate change in the time of Covid-19.
Through poetry, humour, music and storytelling, these exceptional artists explore their own creative perspectives on this global challenge, each bringing a fresh and exciting offering. In a show that is both vital and timely, visitors to the show can expect diverse moments of joy, activism, shock, hope and community spirit, all wrapped up in a lively and moving performance experience.
Cllr Lizzie Boyle said: "We are delighted to have this original show from SIRENS; with their unique reflections on climate change it will certainly be the hit of Great Big Green Week – the show is not to be missed!" With limited capacity for this rare showing, you can book now at https://bit.ly/FromeSIRENS .