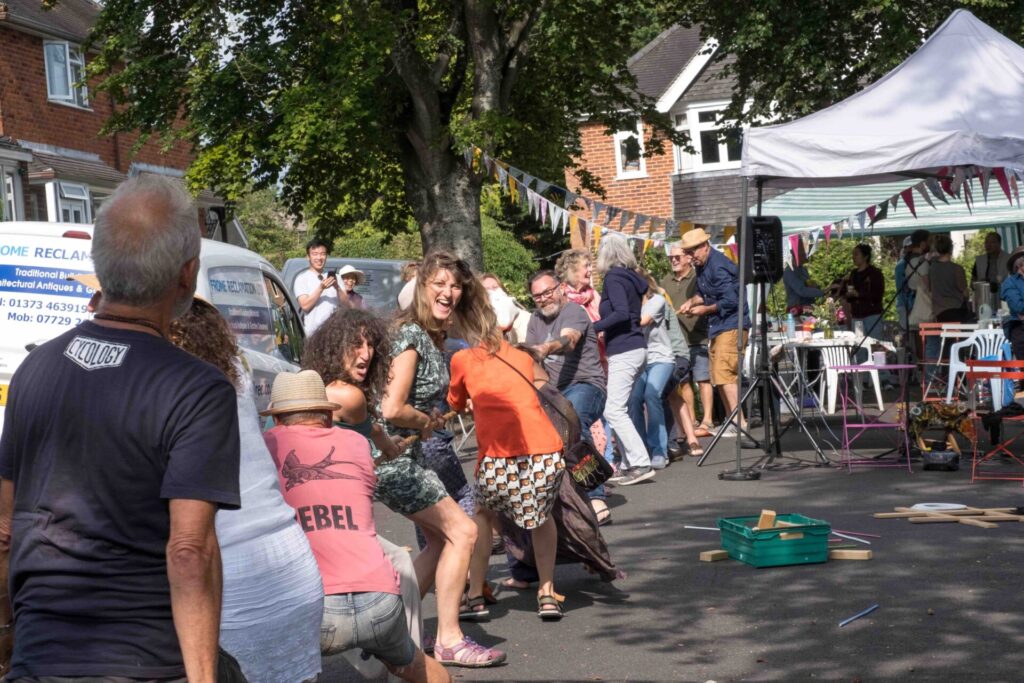 The Neighbourhood Network has gone from strength to strength over the past year, not only have streets got to know their neighbours, but communities have continued to grow and a whole host of training and opportunities have allowed the networks to build and thrive.
From this September the Neighbourhood Network will be running monthly toolkit sessions, which anyone can attend whether you're a member of a network already or are thinking of setting one up in your street.
Each of the toolkit sessions will have different themes and will take place on Zoom. As well as the usual opportunity for networkers to catch-up, one networker or guest will share experiences and advice about things they've put into action in their area. Jess Gardiner, member of the Neighbourhood Network said: "It's an ideal opportunity to get all the help and support you need to do the same in your own neighbourhood or to share your own experiences of these things. It's incredibly valuable for people to hear from those who have done stuff already."
The sessions will take place over the autumn and will include tips for starting a new neighbourhood group on Thursday 16th September at 10am. Jess will be running a session focussing on sharing skills on your street on Thursday 14th October at 10am. And for all the tips for organising a play on your streets event, which includes closing the road to ensure it's safe, sign up for the session on Thursday 11th November at 10am.
Cllr Anita Collier, who is a member of the Neighbourhood Network said: "We're delighted to see all these groups growing and new ones popping up all over Frome, and Frome Town Council is proud to support these wonderful community networks. From checking in on each other in the pandemic to now running their own street parties so neighbours can celebrate the communities they have built is wonderful to see. I popped along to the Beechwood Avenue Street party recently and lots of fun was had by all, it's inspired my Neighbourhood Network who are hosting ours – great things really do happen when we all pull together. These sessions running over the autumn are brilliant way to share the knowledge, whether in your network or you're thinking of setting one up."
For further details on the autumn sessions, please head over to the network's Facebook page: https://www.facebook.com/groups/fromeneighbourhoodnetwork