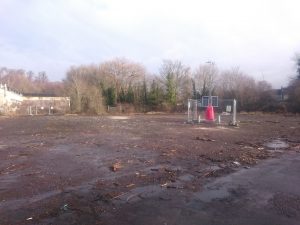 We are delighted to report that we have received an update regarding the clean-up of the site at Saxonvale owned by Notts Industries Pension & Assurance Scheme.
We have been informed by the managing agent that the health and safety issues that were identified on the site have been dealt with in so much as they can be at this stage.  This includes securing buildings, the removal of hazardous materials from buildings and the removal of combustible debris from the site.  Signage has also been erected to warn people about the dangers of entering the buildings.
Residents are reminded that Saxonvale is a private site and for their own safety should not enter.
Published 12th February 2018