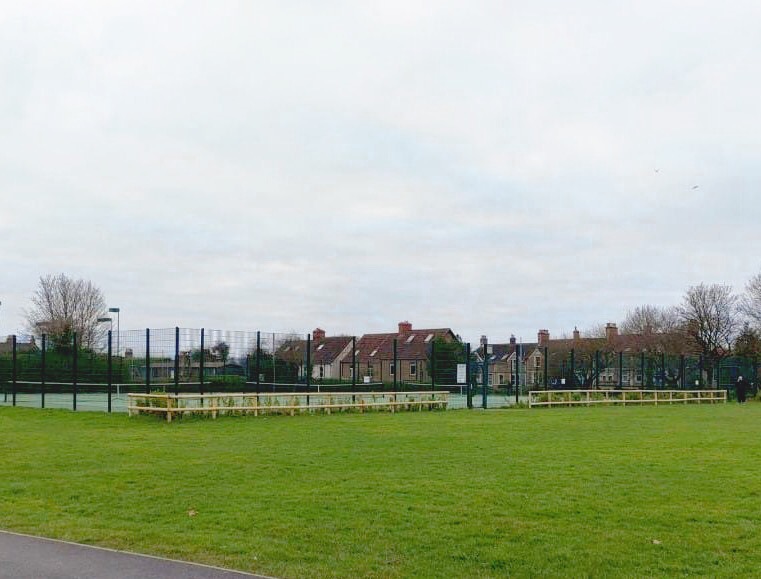 The tennis club will be starting work on the new community tennis pavilion at the start of February. In order to minimise disruption to Frome residents in Somerset Road, construction vehicles will be accessing the site over the Mary Baily playing field.
The works start from Monday 7th February and this access will then remain in place across the Mary Baily Field for the following 9 weeks.
To protect the surface of the field, metal trackway panels will be laid between the Somerset Road entrance to the field (by the pedestrian crossing) and the Community Tennis Courts, so that the grass and the ground underneath is protected. This route will be used for deliveries and for plant and will be fenced off by temporary Heras Fencing while operations are being carried out to protect the public. When not in use, a section of the fencing will be removed to permit access across the track. As part of the arrangement the tennis club has also committed to restoring the grass if there appears to be any impact needing restoration.
One of the Community Tennis Courts will also be out of use for the period, but the other two will be available for tennis in the normal way. The narrow strip of grass between the Community Courts and the tennis club will not be passable during the 9-week period.
Frome Town Council are working with the tennis club to minimise these disruptions and to keep everything open as much as possible. Currently there are no plans to close the main path that runs between Mary Baily and Victoria Park.
If you have any queries about the new pavilion, please contact the tennis club.