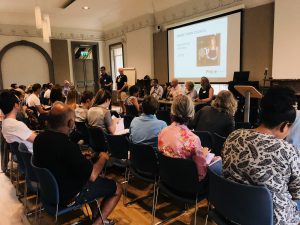 Frome Town Council is working with local schools, individuals and businesses to help create new apprenticeship schemes and support existing ones. While there is a lot of information on apprenticeships available, sometimes it can be a challenge to find the answers that you're looking for and so Frome town Council have now launched a dedicated section on their website to keep all useful information and apprenticeship opportunities in one place.
Councillor Jean Bouton said "An apprenticeship is a great opportunity for people to obtain a qualification and gain direct experience in the workplace. It can also offer businesses the chance to upskill its workforce with well-trained staff members. From business management or marketing to sport or construction, there are hundreds of different types of apprenticeships available that offer options for every career path. Here at Frome Town Council we can offer advice and support for those interesting in starting an apprenticeship or businesses that are looking to bring on a new recruit and opening pathways to local opportunities."
Apprenticeships are paid, work-based learning programmes where employers provide the on the job training leading to a nationally recognised qualification. Off the job training usually takes place at a college or a training centre one day per week and provides the apprentice with up to date skills and knowledge. Employers pay the apprentice's standard wages, but the overall training programme is managed by an industry skilled training provider and this training can now be at any level, right up to a masters.
Jean went on to say "Most businesses in Frome are small, independent companies that offer unique opportunities for bringing on apprentices. It is important that these opportunities are made available to residents to ensure that businesses make the most of the talent here in Frome while assisting with the development of local skills and training. It's win win. We also have an opportunity here so be sure to have a look at our apprenticeship page."
If are interested in finding out more about starting an apprenticeship, have an apprenticeship to offer or are looking for apprenticeship opportunities you can find out more here or contact us at info@frometowncouncil.gov.uk or 01373 465 757.