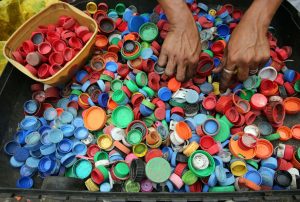 Local residents are being invited to an open workshop to create costumes made from recycled plastic for a Frome Carnival float. Part of the single-use plastic free campaign the walking float will raise awareness on the importance of reducing plastic.
Anna Francis Frome Town Council's Resilience Manager said 'The free workshop is an easy way to get involved with the campaign. It's family friendly too so do bring your kids. With more plastic in the sea than fish by 2050 it is vital that we cut waste and start reducing, re-using and refilling the things we buy. We're planning an underwater theme to link in with this.'
The workshop will take place on Wednesday 22nd August at Frome Town Hall between 5pm and 7pm. The costumes will then be worn at Frome Carnival on Saturday 22nd September.
You can find out more here or join the facebook group: https://www.facebook.com/groups/795903623934566/