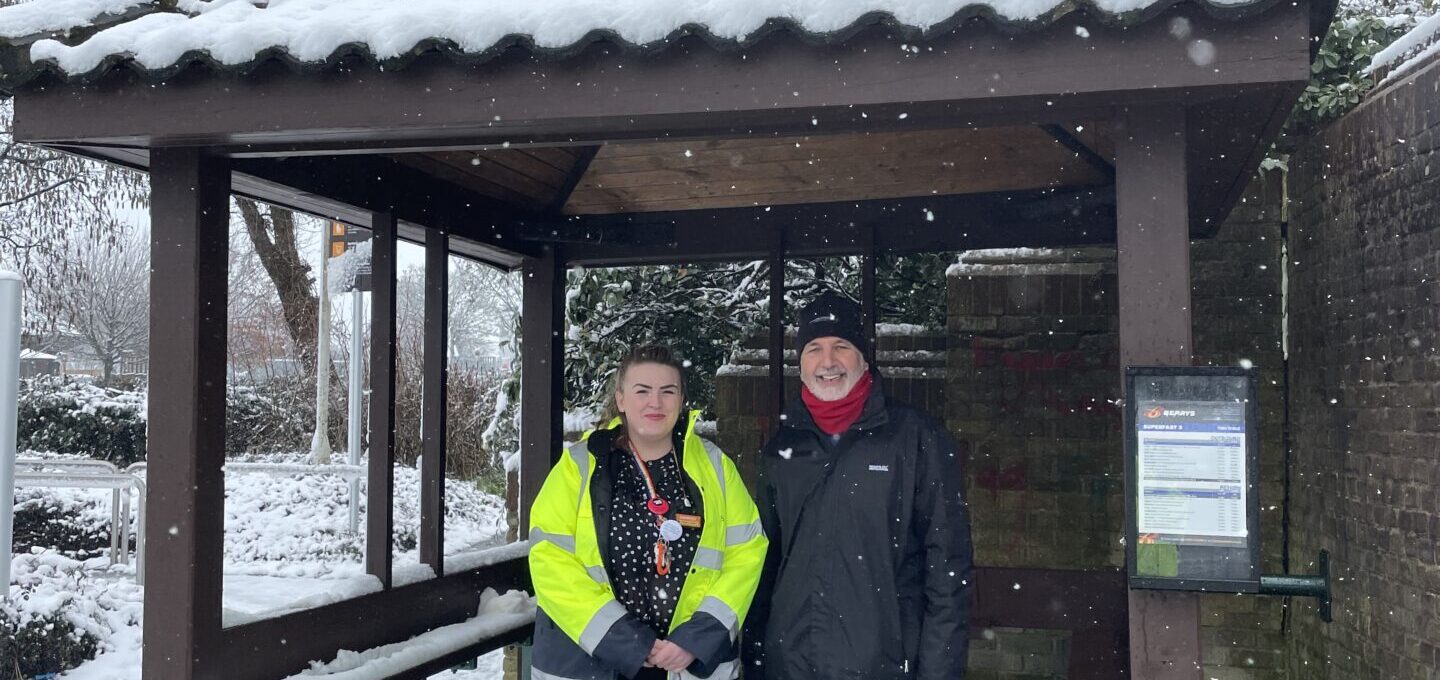 Following the extension of the £2 flat fare on bus services until the end of June, there's more great news with the introduction of shorter journeys, extra late-night buses, plus an increase in Sunday services.
Shorter bus journeys
From April 2nd, First Bus will introduce a new, quicker bus journeys between Frome and Bath operating during the morning and evening rush hours. It will be called the D2x and will run direct along the A36 between Frome and Bath. The D2x will provide extra capacity as double decker buses will be used at peak times. This new service will be in addition to a revamped D2 service that will continue to go through the villages and into Bath.

A new timetable covering both the D2 and D2x will be available shortly.
Extra late-night buses
Also in April, First Bus will bring in a new 'extra late night' service that will leave Frome Market Place at around midnight. Which is great news for people attending entertainment events in Frome as they'll now be able to catch a bus home. Additionally, on Saturdays, there will be new 10pm departures, one from Frome and one from Bath.
More Sunday services
Finally, April will also see a doubling of the number of D2 services on Sundays, which means the daytime service will run hourly instead of the current 2 hourly services, along with earlier and later buses too. This much-improved Sunday service should be good news for those going shopping in Frome and reduce car usage when visiting the monthly Frome Independent Market.
Cllr Philip Campagna, Deputy Mayor of Frome, said: "This is all wonderful news; these new services coupled with the extension of the £2 flat fare, means a greatly improved bus service for residents and visitors. With the days staying lighter for longer, why not take advantage of these fares and new services and support our bus services. Whether you are going by bus to Bath, Chippenham, Trowbridge, Shepton Mallet, Warminster, Westbury or Midsomer Norton, the fare for a single journey is still only £2. That's so much cheaper than going by car!"
The Government has extended its bus funding by a further 3 months through to June 30th. Somerset Council uses this funding to support both Frome's 30 town service and the evening D2 services between Bath and Frome.

Peter Travis, of FAVBUG (Frome and Villages Bus Users Group) added: "These much-improved bus services for Frome are very good news. However, if we are to ensure these bus services continue beyond June 30th, it's important we 'BUS IT' whenever we can."
For more information on bus services in and around Frome, visit the transport page on Frome Town Council website. And find & follow FAVBUG on Facebook for bus service updates.