This March pupils across Frome will be participating in the UKs biggest inter-school walking, wheeling, scooting and cycling, active travel challenge. 
Coordinated by Sustrans, the Big Walk and Wheel takes place 20th – 31st March and hopes to inspire pupils to make active journeys to school, in order to improve air quality in their neighbourhoods and discover how these changes benefit their world.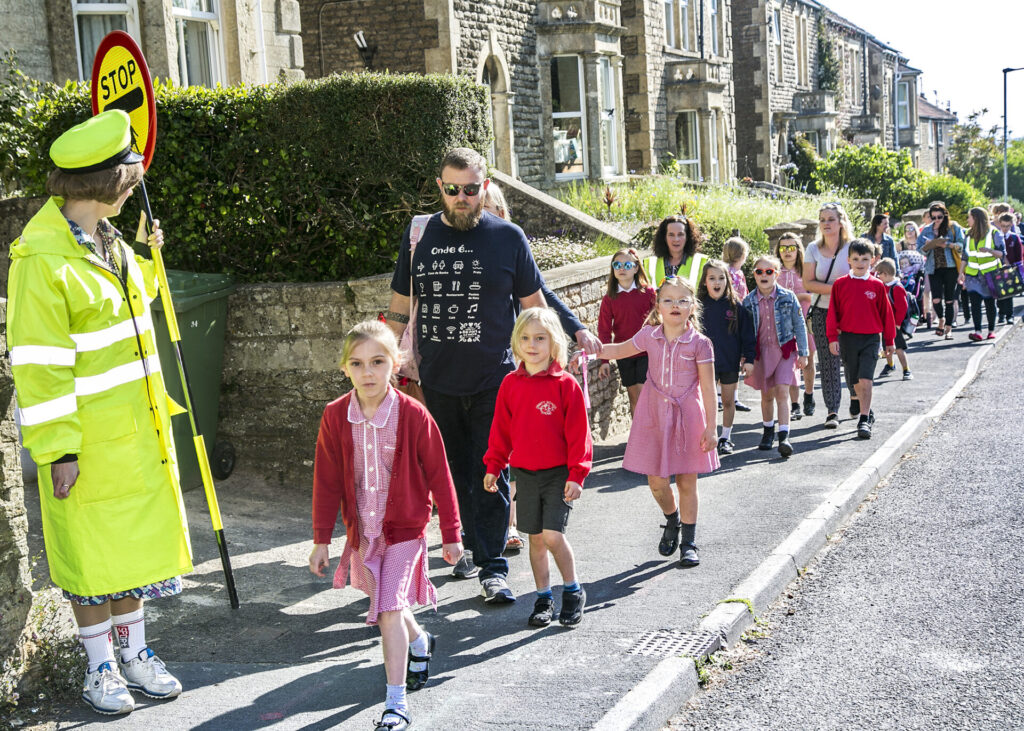 The competition has been running since 2010 and sees schools compete on each day of the challenge to see who can make the most journeys by walking, wheeling, scooting and cycling. Not only does the event help reduce pollution around the school gates but in 2019 it helped parents to save an estimated £1.6million in petrol costs during the fortnight.
Cllr Polly Lamb supports the challenge and said: "Frome Town Council have been working with Sustrans and are fully behind all the local schools taking part in this challenge. Sustrans is a charity that aims to make walking, wheeling and cycling easier. We hope the schools take advantage of the free resources available to encourage pupils to help reduce air pollution and learn about the benefits of active travel for themselves, their school, their neighbourhood and the whole planet."
Participating schools in Frome are planning walking buses led by Mojo Moves and bike trains led by Frome Community Bike Project, alongside free breakfasts and free bike safety checks.
Xavier Brice of Sustrans, said: "It's fantastic that Frome schools are taking part in the Sustrans Big Walk and Wheel. This is a great opportunity for parents and pupils across the UK to enjoy the fun of a healthier and cheaper school run by walking, wheeling or cycling.
"We want to help people get out of their cars, so even if you choose to travel actively for only part of the school journey you will still be making a difference and putting our environment front and centre. Every short car journey swapped for an active alternative helps cut pollution, for a cleaner environment and healthier, happier communities."