Frome Busks returns on Saturday 18th of March, where students from Frome College and Selwood Academy will be performing at various stages across the town centre from 11am – 2pm.
Mayor of Frome Sara Butler said: "It really is one of my favourite days of the year, the sun is usually shining and I love being able to walk the streets and at every corner hear the incredible talent of Frome's young musicians. It really is a joyful day so please show them your support and help them fundraise."
Josh Hampson, Head of Music at Frome College said: "The students are thrilled to be getting this opportunity to show case their talents across the streets of Frome, so thank you Frome Town Council for supporting this now annual event. The line-up is looking great so please do come and show your support on the day – any proceeds made will fund extra-curricular activities and clubs and equipment for the department."
There will be an assortment of bands, instruments, soloists and more taking part at some of Frome's most iconic spots around town. This year, due to popular demand, there are more performers than ever, so there's a newly created a 'bands stage' which will be at the Boyle Cross and a 'showcase stage' outside the Cheese and Grain, alongside the usual busking stations dotted around town.
The provisional line up of acts bringing their talents are:
The Bands Stage
Butane Skies – Emo meets singer songwriter, enjoy some carefully thought-out arrangements of famous covers alongside some fantastic originals
The Presence – A group of very talented year 10's; these guys and gals perform an eclectic mix of popular cover songs
The Carnivores – Some of Frome College's finest post 16 students, expect grunge and alternative covers
Unnamed Artist – A team of year 11's who enjoy spending their spare time in the music department, they promise high energy drums meets beautiful vocals
Hushwing – The real seasoned pros, this duo performed last year to great acclaim and are returning better than ever, expect eloquent acoustic originals
Busking Stations
Ellie – a very strong songwriter from year 13, she will be performing on guitar and singing
Millie & Bella – two fantastic year 11 singers and Millie will be providing guitar accompaniment
Roxanne – is new to performing at events out of college and will be singing and playing guitar
Layla- plays a range of pop covers and will be playing her ukulele
BHS – A busking band! Their moveable act (always a challenge with drums) will be jamming and improvising through the event
Alexa & Syd – both year 10 and recently performed in 'School of Rock'. Both are talented vocalists with Alexa accompanying on guitar
Emily – has a love of musical theatre & hard rock classics! Emily plays piano and sings and will be joined by her dad on guitar who is also a keen musician!
The Showcase Stage
Welcome on the stage are Selwood Academy who will be providing a range of soloists and small groups. The young musicians will be joined by some Frome College ensembles including the choir, a string group and further soloists.
Find out more on the Frome Busks page.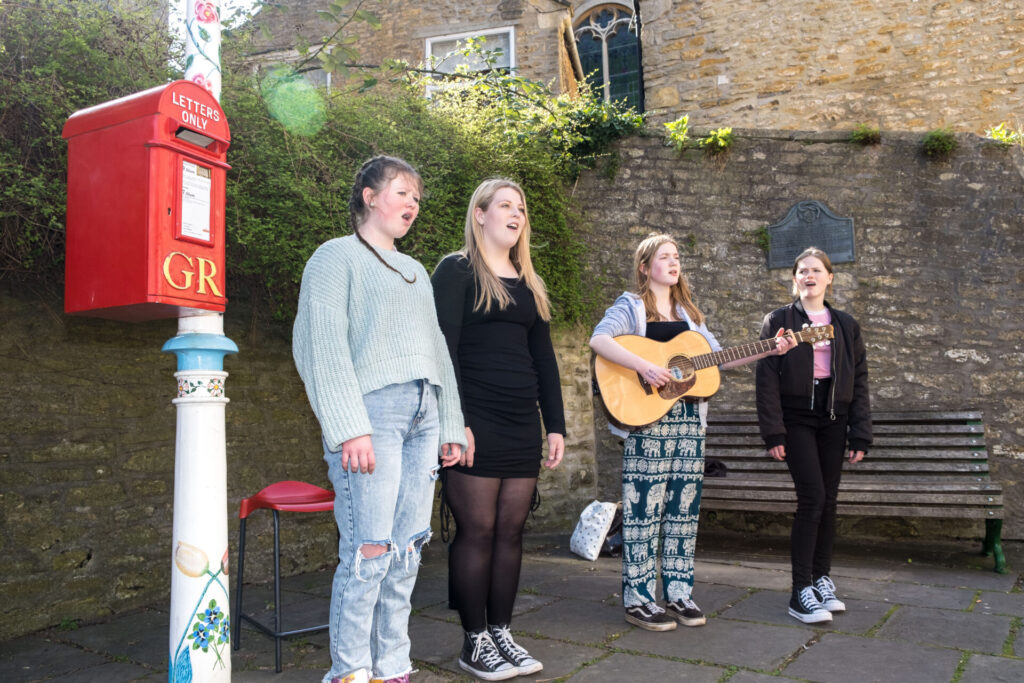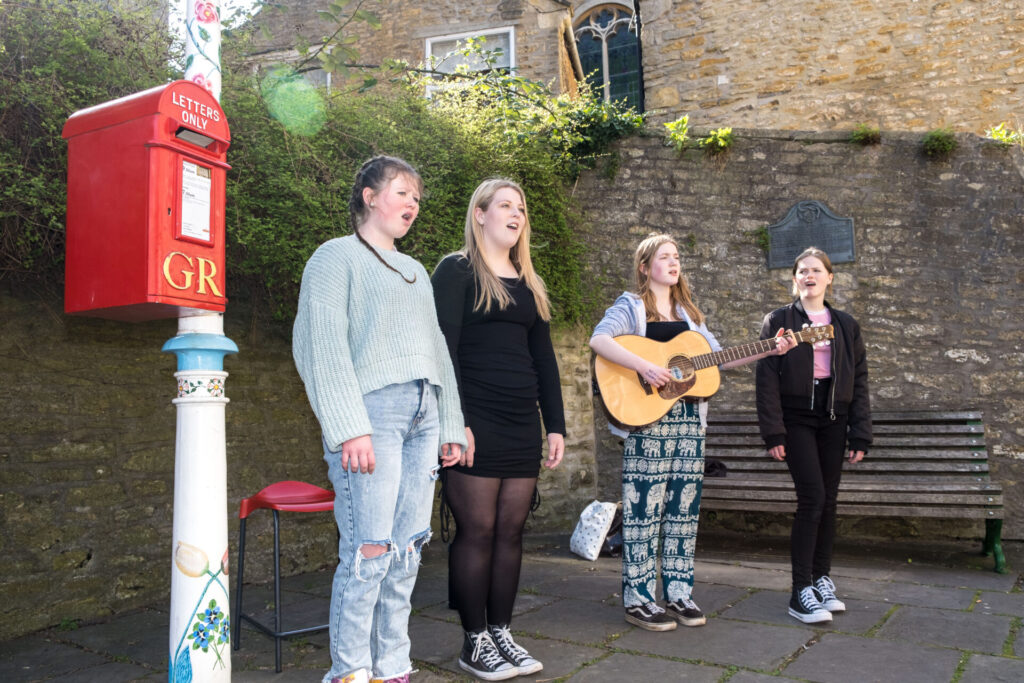 📷 Mark Brookes Photography