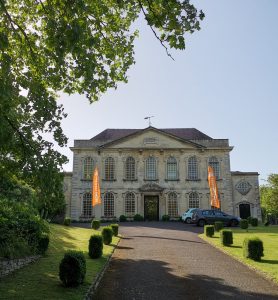 This week I visited the 'Casting The World' exhibition at Rook Lane. Through photographs and exhibits this tells the story of the JW Singer foundry in the centre of Frome. The talented workers employed there created monuments and statues that stand around the world still as a tribute to the skills to be found in Frome for over 150 years. The story of Singer's is the theme running through this year's Frome Festival, starting this weekend, and I encourage you to visit as many of the events as you can. Come and talk to us – Frome Town Council at MeadowFest which is taking place at Rodden Meadow on 14 July from 1-4pm.
At this time of year when we are concentrating on end of school year activities it can be easy to overlook our older residents, so I took the opportunity to visit some of them to help celebrate National Care Homes Day. The staff in the homes I visited showed interest and compassion in their residents and provided a varied programme of events to entertain them. It did give me pause to think about some of our other older residents, living in their own homes, who may not have anyone caring for them or even any regular contact with others. We should all take time to look out for our elderly neighbours and relatives when it is needed.
If you know of an elderly resident who might benefit from more social contact then I recommend you contact Active and In Touch. This local organisation organises events throughout the year to reach those who do not see many others. They can be contacted through their website.