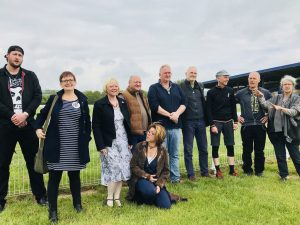 Psephology is the statistical study of elections and trends in voting.   Few 'psephologists' could have foreseen the changes made to our local government after last week's regional election results.
The people of Frome led the way by voting once again for an independent town council, including thirteen first timers.  This influx of new talent means that the town council has fresh energy, fresh ideas and a range of political opinions.
A big thank you to everyone who voted for Independents for Frome – as volunteers and local residents we'll do our very best to make this a happy and prosperous parish.  It won't be easy, there will be mistakes, but we'll strive to seize opportunities and to keep petty 'party politics' out of the town council.
Respect to all of the candidates who stood for election – it's a tricky and brave thing to do and even if this time you didn't win it's good that there was a choice and a contest.
With power of course comes responsibility – the new look Frome Town Council will be held accountable by the public for its actions.  There will be lots of challenges ahead and never enough money to meet all of them.  Ambition will need to be tempered by realism.  Optimism will need focus – but creative, forward-looking vision is surely better than austerity driven retreat.
Sadly many parish councils fail to even find enough volunteers to make up a full complement of unopposed councillors.  Have a careful look at the results across Mendip to see how true this is.
In Frome an absence of party political ideology means that we at least will continue to have a full council that enjoys solving problems and will continue to devise unique Frome based solutions for everyone's benefit.
Thanks again to all who voted – it does count!