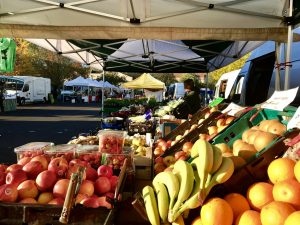 Mendip District Council, who organise the Mendip Markets, are supporting the National Association of British Market Authorities, 'Love your Local Market' LYLM campaign which runs 17th-31st May 2019.
The campaign celebrates the variety of markets up and down the country and puts traders at the heart of the campaign. Its aims to raise awareness to encourage people to attend and support their local markets, the traders and to try something new.
This will be the eighth year of the campaign, which has given 11,000 people the chance to sample market trading and at least 1,000 new businesses have been created.
Mendip District Council run weekly markets in Shepton Mallet, Frome, Wells, Street and Glastonbury, and a monthly market, every third Sunday of the month in Shepton Mallet and are encouraging young traders aged 16-30 to trade at one of our markets during the LYLM fortnight.  They will be put forward and could be nominated to attend the South West Regional Final of the National Young Traders Markets hosted in Wells on Thursday 25th July.
If you're interested please get in touch with the Mendip team at markets@mendip.gov.uk